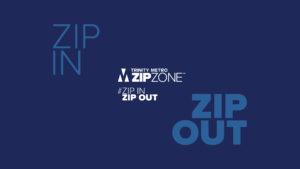 New transit option in Crowley starts June 1
Starting Monday, June 1, Trinity Metro and the City of Crowley are partnering to provide a new on-demand transportation option for Crowley residents.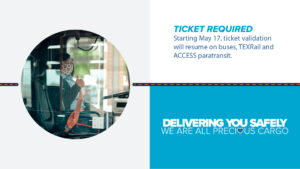 Trinity Metro resumes fare collection
After two months of free fares during the COVID-19 crisis, Trinity Metro has resumed ticket collection on buses, TEXRail and ACCESS paratransit.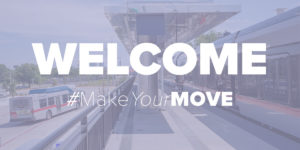 Visit Our "Make Your Move" Blog 
In the blog you will find everything you need to know to give your car a break and use Trinity Metro transportation services for your commute.