Trinity Metro is always looking for innovative ways to serve the community, and one of those concepts is for high-capacity transit on East Lancaster Avenue. What does that mean? High-capacity transit could be a bus rapid transit (BRT) line, which is often called light rail on rubber wheels. It's a bus that has dedicated lanes, signal priority, level boarding like a train platform, and off-board ticket vending machines to speed the boarding process.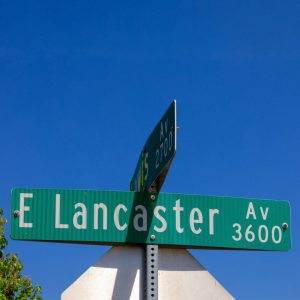 In 2019, the City of Fort Worth initiated Transit Moves Fort Worth, which was a study to look at public transportation and potential needs. East Lancaster Avenue was identified as a "priority corridor" because ridership along that street consistently ranks among the highest in Trinity Metro's bus system. The new route would potentially have 13 stations and would operate between downtown Fort Worth and Handley.
Large transit projects are often big financial generators. A new transit option benefits residents and businesses while also spurring growth and economic development. New housing, mixed-use communities and reduced parking demand are among the benefits of transit-oriented development.
The corridor's transit-oriented development plan, known as Advancing East Lancaster, will be featured in three upcoming meetings to share information and gather public feedback that will shape the future of this historic corridor.
VIRTUAL MEETINGS
You've got three opportunities to tune in and learn more about the high-capacity transit project and the potential for transit-oriented development. All of the meetings are virtual and we welcome your input!
LEARN MORE 
To learn more about the project, visit advancingeastlancaster.com. Be sure to check out the recent media stories from KERA and the Fort Worth Star-Telegram. You can also read more about the public meetings on Trinity Metro's newsroom.