State and local ordinances require people in the state of Texas to wear a face covering over the nose and mouth when inside a public space and when in an outdoor public space where maintaining six feet of social distancing from one another is not feasible. To align with these mandates, Trinity Metro requires all employees and customers to wear face masks, covering their nose and mouth, on board all Trinity Metro vehicles and when visiting any Trinity Metro facility.
If you are looking for more information regarding face coverings, this blog post is for you. We've put together everything you need to know about face coverings in one place.
To read Executive Order No. GA-29, click here.
The case for face coverings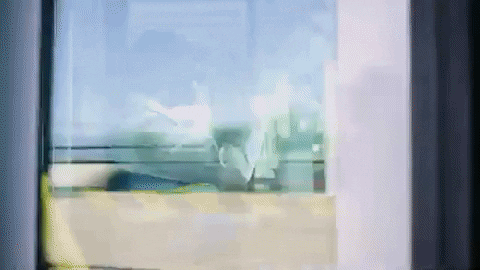 The Centers for Disease Control and Prevention (CDC) recommends the use of face coverings to help slow the spread of COVID-19. This virus spreads from person to person through respiratory droplets produced when an infected person coughs, sneezes, talks, or raises their voice. The use of a face covering acts as a simple barrier to help prevent these respiratory droplets from traveling into the air and onto other people. Studies show that infected individuals who are not showing any symptoms and those who eventually develop symptoms can still transmit the virus even before showing any symptoms.
If you are worried about the risks of getting sick while making trips on transit, here are other measures you can take to help slow the spread of COVID-19 on board buses and trains. To read more about what Trinity Metro is doing to help slow down the spread of COVID-19 on board all of its vehicles, click here.
To read more about the evidence for effectiveness of face coverings, click here.
How to properly wear face coverings
Wearing a face mask correctly ensures maximum protection.
Make sure that your face covering covers your nose and mouth.
Fit your face covering snugly against the sides of your face.
Always wash your hands before putting on your face covering.
Don't put your face covering around your neck or up on your forehead.
Avoid touching the face covering. If you do, wash your hands or use hand sanitizer to disinfect.
Take off your face covering carefully. Only handle your face covering by the ear loops or ties and be careful not to touch your eyes, nose, and mouth when removing. 
Wash your hands immediately after removing your face covering.
For tips on how to wash cloth face coverings, click here.

DIY Cloth Face Coverings
Face coverings can be easily made at home. Whether you are a skilled sewer or a frustrated DIYer, there are plenty of tutorials available to help you make a cloth face covering. To view step-by-step instructions to make a sewn cloth face covering, click here. You can also watch the video below for a tutorial on how to make a non-sewn face covering.