To have this newsletter delivered to your mailbox, click here and subscribe to our e-mail list.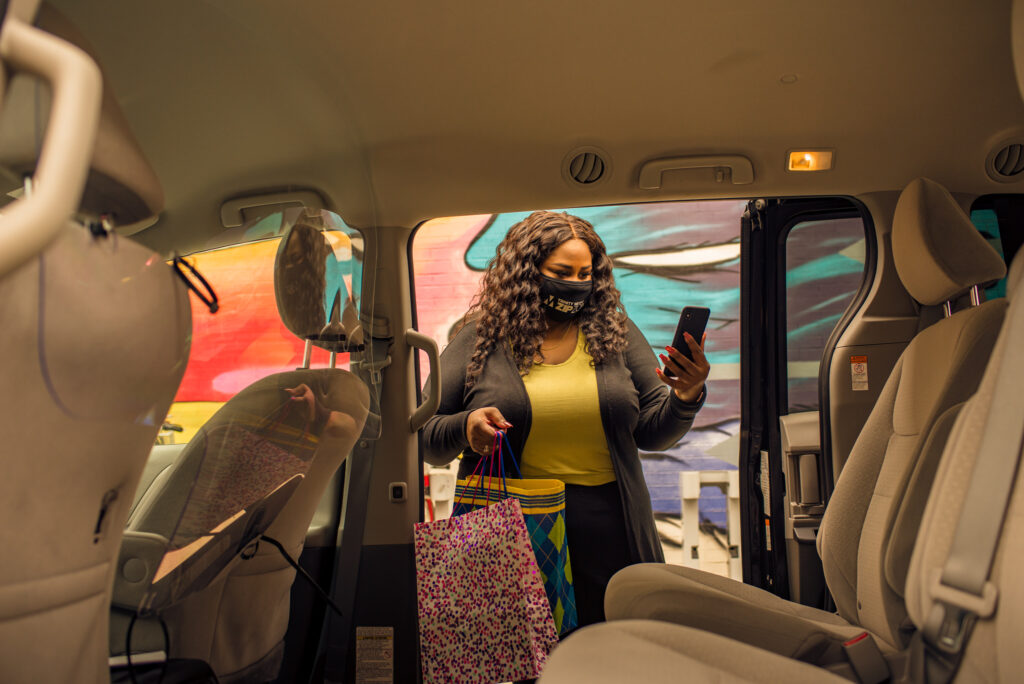 MAKE YOUR MOVE
ZIP further in the expanded Southside ZIPZONE
The Near Southside ZIPZONE is becoming the Southside ZIPZONE as we expand the service boundaries and operating hours of this exciting on-demand rideshare program. In addition to accessing the hospitals and facilities within the Medical District and the many popular destinations along Magnolia Avenue and grocery stores and services throughout the Southside, you may now use this service to reach the TCU campus, the Fort Worth Zoo and the vibrant entertainment district along the West 7th corridor, including Crockett Row and Montgomery Plaza.
Beginning Sunday, March 14, more of Fort Worth is easily accessible through the newly renamed Southside ZIPZONE. It's the perfect solution for no-hassle parking – no need to search for a spot because your ride can drop you off near your choice of destinations!
Test it out! Rides in the Southside ZIPZONE are FREE March 14-31, 2021.
---
WHAT'S NEW AT TRINITY METRO?
ALLIANCE + MERCANTILE ZIPZONES EXPANDED

Trinity Metro expanded the service areas for the Mercantile ZIPZONE and the Alliance ZIPZONE. The larger service areas will provide easy access to popular destinations.
FREE RIDES TO ARLINGTON FOR VACCINES

Trinity Metro is providing free rides to Arlington vaccination sites. Service will run between Fort Worth Central Station and Globe Life Field and Esports Stadium Arlington. Passengers will need to show proof of appointment to the driver or conductor to obtain the free ride.
MASK ORDER REMAINS IN EFFECT FOR TRINITY METRO

Texas Gov. Greg Abbott issued an executive order to lift the mask requirement across the state, effective March 10. Trinity Metro is committed to protecting the health and safety of our customers, employees and community. To continue aligning with the federal mask mandate, Trinity Metro will maintain its policy on masks. 

All Trinity Metro personnel and customers are required to wear a face mask covering the nose and the mouth while on any of Trinity Metro's service vehicles and when they are at any transit center.
DALLAS – FORT WORTH ADVERTISING'S BEST-KEPT SECRET

Visit our blog to read a guest post by bus advertising provider, Adsposure, and find out the benefits of advertising in transit.
---
EVENTS CALENDAR
Spring break is just around the corner. We've compiled a guide of activities that you can enjoy with your family during this week. Want to make it a stress-free ride? We are also providing you suggestions on how to use Trinity Metro transportation services to get there.
---
TRANSIT TIP:


LOST AND FOUND

Lost something on board? Found items are typically available the next business day at 1600 E. Lancaster Ave. Fort Worth, TX 76102.

Call Customer Care at 817-215-8600 to inquire about a lost item.

NEW ON THE BLOG

March is Women's History Month. Throughout this month we will be featuring the stories of some of the exceptional women from Trinity Metro and our community. Stay tuned to our blog, podcast and social media channels to join in the celebration.
To have this newsletter delivered to your mailbox, click here and subscribe to our e-mail list.