Summer is not canceled. Despite the growing concerns regarding COVID-19 spread, there are still many activities that you can enjoy while staying safe. In this three-part blog series, we'll introduce you to some outdoor activities that you can enjoy this summer. 
Family Picnic
With some planning, creativity, and a few safety guidelines, you and your family can enjoy the outdoors and have a safe, fun family picnic. Pack food from home or even better, support local businesses and pick up takeout from your favorite restaurant or food truck and take it to enjoy at your favorite public park. Infectious disease experts recommend keeping group gatherings outside since the virus concentration is diluted by air. Here are some tips to host a safe family picnic:
When it comes to safety during the COVID-19 pandemic, there are three golden rules you should follow at all times: frequent hand washing, social distancing, and wearing a mask.

When planning an outdoor gathering, it is always better to limit guests to only people who live with you. Keep the group small, especially if guests who do not live in your household will be joining you.

Try to limit contact and use of communal items such as bowls, coolers, serving utensils, and bottles as much as possible.

Bring games that you can play within your picnic space and avoid activities that might compromise social distancing.

Plan to serve food that is individually packaged.
To read more safety tips for family picnics, click here.
What to bring?
Hand sanitizer. Don't forget to wash your hands often or use hand sanitizer that is at least 60% alcohol.

Plenty of water. Stay hydrated!

A large blanket.

Portable chairs for those who are not able to sit on the ground.

Sun protection and bug repellent.

Paper plates and napkins.

Disposable knives, forks, and spoons.

Trash bags to take your trash home if public trash cans are full.
Safe Foods
Individually packaged foods are the way to go! Remember to reduce contact. Don't share utensils or pass on objects, especially if sharing a meal with people who live outside of your home. You can also save the trouble of planning and packing meals and by picking up a to-go order from your favorite restaurant. By ordering takeout you will also be supporting local restaurants that have been greatly impacted by COVID-19. If you are craving one of America's favorite meals, you are in luck! Fort Worth Burger Week is coming up and many of the participating restaurants are offering curbside pickup and delivery.
Burger Week Fort Worth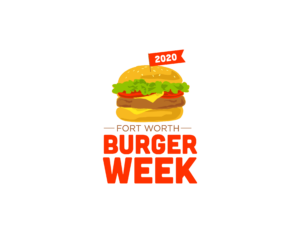 Trinity Metro is committed to supporting local businesses and contributing to the economic growth of our County and our City. One of our initiatives to support local business is being a sponsor of this year's Fort Worth Burger Week. 
What is Burger Week? What's Up Fort Worth partnered with some of Fort Worth's eateries to host a week of discounted specialty burgers. For one week only, each restaurant participating in Fort Worth Burger Week will showcase one specialty $5 burger. The Burger Week Digital Passport is your key to a week filled with juicy meals. In this passport you will find all the information you need to participate, such as offerings and details for each location, giveaway rules, and the best routes to get to the participating restaurants that are within Trinity Metro's service area. Due to COVID-19 concerns, the Fort Worth Burger Week passport will be digital, so make sure to save yours to your smartphone or tablet beforehand to have all the beefy details handy.
Click here to download the digital passport. (Available after Friday, Aug. 21, 2020).
Burger Week is August 24 – 30, 2020!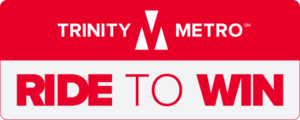 As you enjoy your burgers, snap a photo and tag What's Up Fort Worth on Facebook and Instagram for a chance to win a Big Green Egg and other AMAZING PRICES! You can DOUBLE your entries for the daily and Grand Prize Giveaway when you use Trinity Metro services to get to your burger destination! All of our services are included. This means that you can ride Trinity Metro buses, The Dash, Trinity Metro TEXRail and Trinity Railway Express trains, or ZIPZONE vans to score extra entries. To view a list of the participating restaurants that are in Trinity Metro's service area and the routes to get there, click here. To participate, simply post to Facebook or Instagram a picture of you riding Trinity Metro to your burger destination and follow these instructions for tagging:
FACEBOOK

INSTAGRAM

Each entry must @ and # the following to receive entry:

#fortworthburgerweek

Each entry must @ and # the following to receive entry:

#fortworthburgerweek
To read more details about Fort Worth Burger Week, click here.
Best spots for a family picnic
The City of Fort Worth has nearly 300 parks that cover more than 12,000 acres. To view a list of local parks that are the perfect spot for a picnic and how to use Trinity Metro transportation services to get there, click here.