Summer is not canceled. Despite the growing concerns regarding COVID-19 spread, there are still many activities that you can enjoy while staying safe. In this three-part blog series, we'll introduce you to some outdoor activities that you can enjoy this summer. 
Geocaching
Do you love treasure hunting and solving riddles? If you do, then Geocaching is for you. Geocaching is a real-world, outdoor treasure hunting game using GPS-enabled devices. Participants navigate to a specific set of GPS coordinates and then attempt to find the geocache (container) hidden at that location.
There are many mobile apps and websites where you can find Geocaches. Simply use your desired location to find nearby Geocaches, enter the coordinates of the Geocache listed on the app or website into your smartphone or GPS device and follow the directions on your device to get to the right place. Each Geocache is different. Make sure you save or write down any tips or clues to help you find it. Once you find it, sign the logbook and/or add a treasure to the Geocache container and return it to its original location. You can share your Geocaching stories and photos online.
What does a Geocache look like?
Geocaches come in different shapes and sizes. Here's a video that shows different options.
If you want to learn more about Geocaching, here is a handy guide that answers all the questions you may have about this fun outdoor adventure.
TRWD Geocaching Adventure
The Tarrant Regional Water District takes you on a journey throughout the entire trail system to discover hidden gems, historically significant locations and some of the most popular spots along the trails of the Trinity River in Fort Worth, TX. There are 29 geocaches hidden along the Trinity River! Answer the question located inside each cache and earn points. The participants who earn 20 points will get an award.
What's the best route to visit all locations?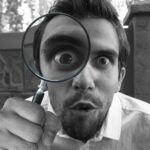 To view the locations of each Geocache, download and print the challenge passport. You can find the exact coordinates of each Geocache by searching the Geocache's name on geocaching.com. You can use these coordinates in the Trinity Metro trip planner tool to find the best route to use Trinity Metro services to get there. To learn more about what Trinity Metro is doing to keep its customers and employees safe on board, click here.
Tips to stay safe outdoors
Now more than ever it is important to take care of your health. Staying physically active is one of the best ways to stay healthy, plus it is a great way to relieve stress. You can still enjoy the outdoors at the same time that you follow the best practices to prevent the spread of COVID-19. Here are some tips to stay safe while exploring the outdoors:
| | |
| --- | --- |
| Observe social distancing recommendations at all times and avoid gathering with people you don't live with. | If feasible wear a face covering, especially if maintaining social distancing is difficult. Don't forget that there are state and local face covering ordinances in place requiring people in the state of Texas to wear a face covering over the nose and mouth when in an outdoor public space where maintaining six feet of social distancing from one another is not feasible.  |
| Visit parks that are close to your home.  | Check in advance with the park for any special rules or regulations that might be in place. |
| Don't visit parks if you are feeling sick, have tested positive for COVID-19 or have recently been exposed to COVID-19. | Don't visit crowded parks. |
If you are looking for more information on how to stay safe while enjoying the outdoors, click here to read the CDC guidelines for visiting parks and recreational facilities.