March is Women's History Month. Throughout this month we will be featuring the stories of some of the exceptional women from Trinity Metro and our community.
Meet Jennifer Grissom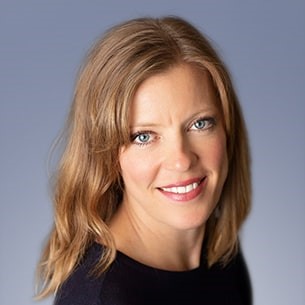 Jennifer Grissom is the Director of Fort Worth Bike Sharing. She works with the communities, partners and strategic planners in Fort Worth to ensure the bike-sharing system provides residents and visitors a healthy and convenient way to move around the city. Grissom is an advocate for safe, bike-friendly infrastructure and equitable access to transportation. She believes that bike-sharing enhances the community by offering an affordable, efficient, environmentally friendly mobility option that complements the existing public transportation system. Grissom is committed to placing stations in areas of Fort Worth not previously serviced by a micro-mobility option. Under her leadership, the system size has increased 60 percent, growing from 46 to 74 stations. Grissom has a background in program management and education. She currently serves on the boards of Samaritan House and Near Southside Inc. She holds a degree in interdisciplinary studies from The University of Texas at Arlington and resides in Fort Worth with her husband and daughter.
Leading Fort Worth Bike Sharing
Working in the transportation and bike share industry is innovative, inspiring and rewarding in so many ways. It allows me to work on projects that align with my personal values of improving environmental, community and personal health. The bonus is getting people on bikes and watching their faces light up. Being a woman in this industry gives me the advantage of knowing what hurdles might be in the way for our customers. Are we placing stations where all riders feel safe; would I ride here? Are we promoting equity in the events we host so that new riders, especially women, aren't afraid to try something new? 
I wasn't always in the transportation industry. I searched for a long time to find my perfect place and it took a lot of going down one path only to find it leading to another. But I learned from all those experiences and when I first started with Fort Worth Bike Sharing, I realized I had so much more to learn – and I loved it. I had to practice patience and grace with myself. But I learned early on is that it's OK to ask questions and it's OK to be the one making decisions. Most importantly, I learned to TRY things. If it doesn't work out, stop and don't do it again. If it does, do what you can to keep doing it and make it better. The most difficult challenge was realizing that I'm not going to make everyone happy – as cliché as it sounds. Some people just don't like bikes. I don't get it (who doesn't like to ride a bike?!) but that's the way it is. Once I accepted that fact and stopped letting it bother me, moving forward to make FWBS a thriving, successful system was a lot easier.
As far as family and careers go… at some point, I realized that there wasn't going to be an exact balance in every single day and when I started to feel overwhelmed or guilty for one reason or another, I had to remind myself to take a step back and look at the bigger picture. If I had to work late one night, I reminded myself that I got to be at my daughter's class party the week before. If I had to be at yet another doctor appointment, I reminded myself that I often took work calls after hours. I tried not to let any guilt get in the way of being my best.
When reflecting on my career, I realize how lucky I am to be surrounded by such encouragement and inspiration. I have a very supportive husband who, thankfully, loves to cook and is interested in the work that I do. I have the good fortune to know the amazing Kristen Camareno, who nurtured and loved FWBS so that when I came along the system was primed to welcome the popular EBikes. Not to mention the wonderful team I get to work with every day. All my amazing friends who cheerlead, even while they're busy with their own never-ending to-do lists. But it's my mom who is my ultimate inspiration, she led by example and encouraged me to never shy away from a challenge.
Jennifer is one of the many wonderful women who work at Trinity Metro. If you would like to hear their stories, please visit RIDETRINITYMETRO.org/BLOG Happy Women's History Month.