Our Mission
The mission of Trinity Metro is to provide safe, reliable, customer focused, and fiscally responsible public transportation services to the citizens of Tarrant County. We strive to improve quality of life for our residents and drive economic development in our region.
Our

Vision
Our vision is to provide transit services that make Tarrant County more livable and support continued economic growth.
About Trinity Metro
Trinity Metro was created in 1983 as a regional transportation authority of the State of Texas and is not an agency or department of any of its member cities.
The agency provides passenger trips on buses, TEXRail, ZIPZONE services, ACCESS paratransit, vanpools and Trinity Railway Express (TRE). TEXRail, which operates between Fort Worth and Dallas Fort Worth International Airport's Terminal B, is solely owned and operated by Trinity Metro. TRE, which runs between Fort Worth and Dallas, is jointly owned and operated by Trinity Metro and DART.
The governing body is an eleven-member board of directors with eight appointed by the Fort Worth City Council and three by Tarrant County Commissioners Court.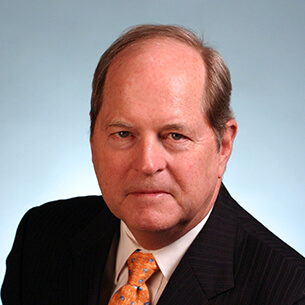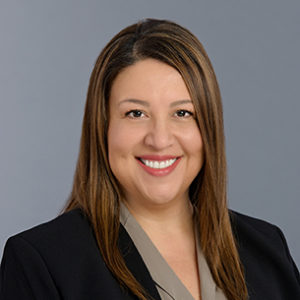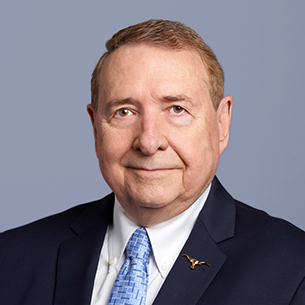 Tito Rodriguez
Vice Chair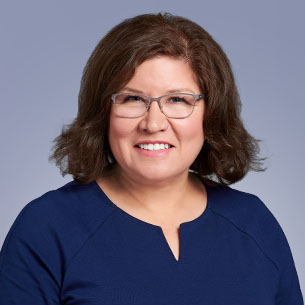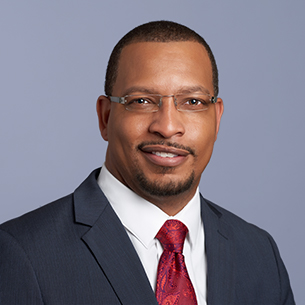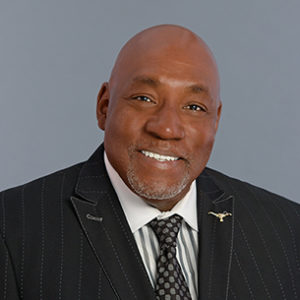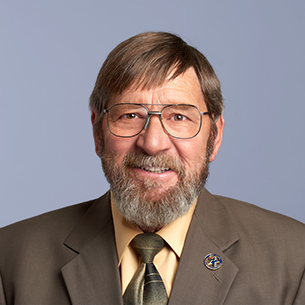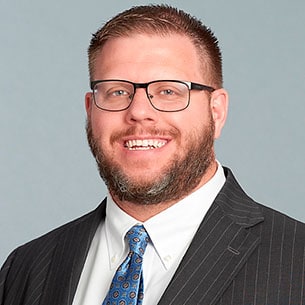 Benjamin Robertson
Member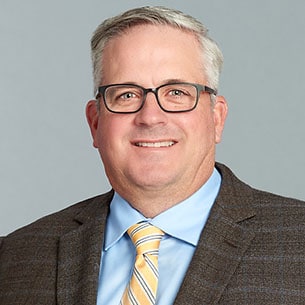 Bob Baulsir
President
& Chief Executive Officer
Bob Baulsir became President and Chief Executive Officer of Trinity Metro in April 2019. Prior to his current position, he served as Senior Vice President for the agency. Baulsir joined Trinity Metro in 2014 as TEXRail Project Manager with more than 30 years of experience overseeing large transit projects, including rail development, construction, rail facilities and Bus Rapid Transit. He also has managed transit system procurement, operations and maintenance facilities, safety and security. Before working at Trinity Metro, he served as General Manager of Administration for the Nashville MTA and the Regional Transportation Authority of Middle Tennessee. He holds a Bachelor of Science in business management from the University of Phoenix with coursework at the State University of New York. He has training in transit related areas including safety and security. Bob has worked in public agencies in New York and Ohio, including the Metro Regional Transit Authority in Akron.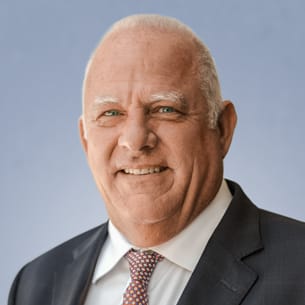 Wayne Gensler
Vice President
& Chief Operating Officer for Bus & Paratransit
Wayne Gensler, a transportation executive with more than 25 years of experience, is the Vice President and Chief Operating Officer for Bus and Paratransit at Trinity Metro. In this role, he oversees the agency's operations, maintenance, procurement, safety, security and risk management. Gensler came to Fort Worth from Houston, where he served as Director of Contract Operated Services at the Metropolitan Transit Authority. In that capacity, he managed contract compliance and ensured adherence to the agency's service goals while managing an annual budget of $90 million. He worked to improve the customer experience by using innovative technologies and enhancing first mile/last mile opportunities. He earned a Bachelor of Science in economics at Northern Illinois University and a Master of Business Administration from Webster University in St. Louis.
Detra Whitmore
Vice President
of Customer Experience
Detra Whitmore, who joined Trinity Metro in 2005, serves as Vice President of Customer Experience. Her responsibilities include improving the customer's experience through transit passengers' insights and analytics, customer program and initiatives, and the Transit Envoy program. Whitmore provides strategic leadership to elevate Trinity Metro as a transit system innovator in the area of customer experience. Her focus is on reinforcing a customer-centric culture and aligning operating realties of service throughout Trinity Metro service areas by building relationships with key external stakeholders and internal departments. In addition, Whitmore is the agency's Freedom of Information and Records Retention Officer, and she is a certified Project Management Professional.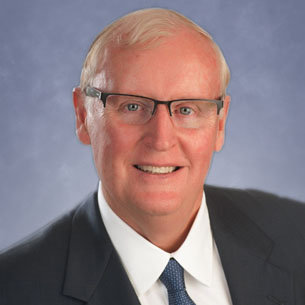 Fred Crosley
Vice President of Finance
& Chief Financial Officer
Fred Crosley, CPA, CGMA, ChFC, CLU, FLMI, joined Trinity Metro as Chief Financial Officer (CFO) and Vice President of Finance in 2019. He has previously served the public transportation industry as CFO. His experience also includes CFO and Chief Operating Officer roles with public and private companies within diverse industries and ownership structures. He started his career with the global public accounting firm, PricewaterhouseCoopers, rising to Senior Manager in the consulting and attestation practice after foreign and domestic tenures. Crosley attended Indiana University and the University of the Witwatersrand's Graduate School of Business. He is a Certified Public Accountant licensed in Texas and Indiana.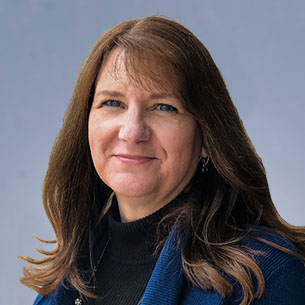 Kelli Shields
Vice President
of Human Resources
Kelli Shields, SPHR, SHRM-SCP, serves as Vice President of Human Resources for Trinity Metro. She brings more than 10 years of experience to the position, including recruitment, employee and labor relations, performance management, training and development. Kelli joined us in 2011, when she started as a leave specialist in human resources and worked her way up to roles as manager and later director of employee relations and recruitment. Earlier in her career, she worked a human resources specialist for Think Finance, Inc., and a human resources manager for Total Logistic Control. Kelli earned a Bachelor of Science from Texas A&M University and a Master of Business Administration from the University of Phoenix. She belongs to the Society for Human Resource Management and the Fort Worth Human Resources Association.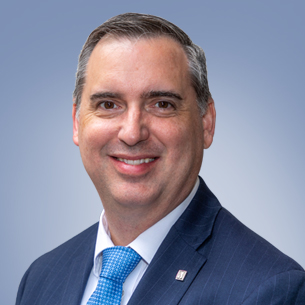 Chad Edwards
Vice President
of Planning & Development
Chad Edwards joined Trinity Metro in 2021 as Vice President of Planning & Development. Edwards oversees planning, scheduling, government relations, facilities, grants and project management. His experience includes serving as the assistant director and regional mobility and innovation officer for the City of Fort Worth, working as an assistant vice president for capital planning at DART and as program manager at the North Central Texas Council of Governments (NCTCOG). Edwards earned a Bachelor of Arts in geography with a minor in environmental studies from Texas Tech University. He earned a Master of City and Regional Planning and a graduate certificate in geographic information systems from the University of Texas at Arlington. He serves as the co-chair of the Metropolitan & Municipality Planning Subcommittee for the American Public Transportation Association and as a member of the Surface Transportation Technical Committee for NCTCOG.
Melissa Chrisman
Vice President
Marketing & Communications
In her role as Vice President of Marketing and Communications, Melissa Chrisman oversees all marketing initiatives, communications, media relations and graphic design. She is also responsible for rebranding efforts, community outreach and the EasyRide commuter pass program. Since joining Trinity Metro in 2017 as marketing director, she has been involved in the agency's rebranding, multiple ridership campaigns and the launch of new services, including TEXRail, The Dash and ZIPZONEs. Prior to working in Fort Worth, she was the business development manager for Connect Transit in Normal, Ill. Chrisman earned her bachelor's degree in Communications from the University of Missouri.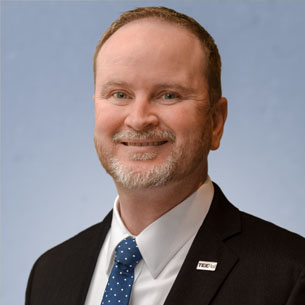 Jon-Erik "AJ" Arjanen
Vice President
& Chief Operating Officer for Rail
Jon-Erik "AJ" Arjanen joined Trinity Metro in 2019 as Vice President and Chief Operating Officer for Rail. With an extensive transportation career in Texas, Colorado, Montana and New Mexico, his roles have focused primarily on rail operations, safety systems and strategy implementation. Arjanen previously served as vice president/general manager for Martin Marietta/Rock & Rail, LLC, in Lakewood, Colo., where he lead a nationwide project and launched two facilities. His earlier roles include working for Burlington Northern Santa Fe (BNSF) Railway in Fort Worth as operations director. During that time, he implemented safety initiatives and process improvements. He was named employee of the year for BNSF Railway in 2016. Arjanen started his career in the United States Army, where he served as a senior non-commissioned officer. He earned a bachelor's degree in political science from St. Mary's University in San Antonio and his MBA from Howard University in Washington, D.C.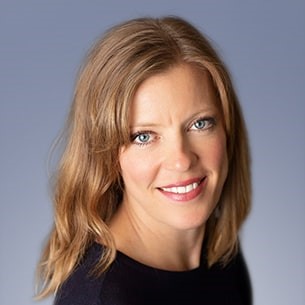 Jennifer Grissom
Director of
Fort Worth Bike Sharing
As Director of Fort Worth Bike Sharing, Jennifer Grissom works with the communities, partners and strategic planners in Fort Worth to ensure the bike sharing system provides residents and visitors a healthy and convenient way to move around the city. Grissom is an advocate for safe, bike-friendly infrastructure and equitable access to transportation. She believes that bike sharing is an affordable, efficient, environmentally friendly mobility option that complements public transportation. Grissom is committed to placing stations in areas of Fort Worth not previously serviced by a micro-mobility option. Under her leadership, the system size has increased 60 percent, growing from 46 to 74 stations. Grissom serves on the boards of Samaritan House and Near Southside Inc. She holds a degree in interdisciplinary studies from The University of Texas at Arlington and resides in Fort Worth with her husband and daughter.