A Message from our Board of Directors
Welcome to Trinity Metro! We are proud to be the public transportation provider for Tarrant County. Our services include a bus network, TEXRail commuter rail line, ACCESS paratransit, ZIPZONE on-demand rideshare services, Fort Worth Bike Sharing and vanpools. We also jointly own and operate Trinity Railway Express with Dallas Area Rapid Transit.
At Trinity Metro, we strive to deliver our customers safely to their destinations in a reliable and timely manner. We know that riders have important places to be and they rely on us to get them there, whether it's work, school, a doctor's office or other essential stops.
Our goal is to always provide an exceptional customer experience. If you ever find that not to be the case – or if you want to pass along a compliment or ask a question – call one of our customer care representatives at 817-215-8600 to share your feedback.
Whether you're traveling for business or leisure, we're glad you're on board with Trinity Metro. Thanks for riding!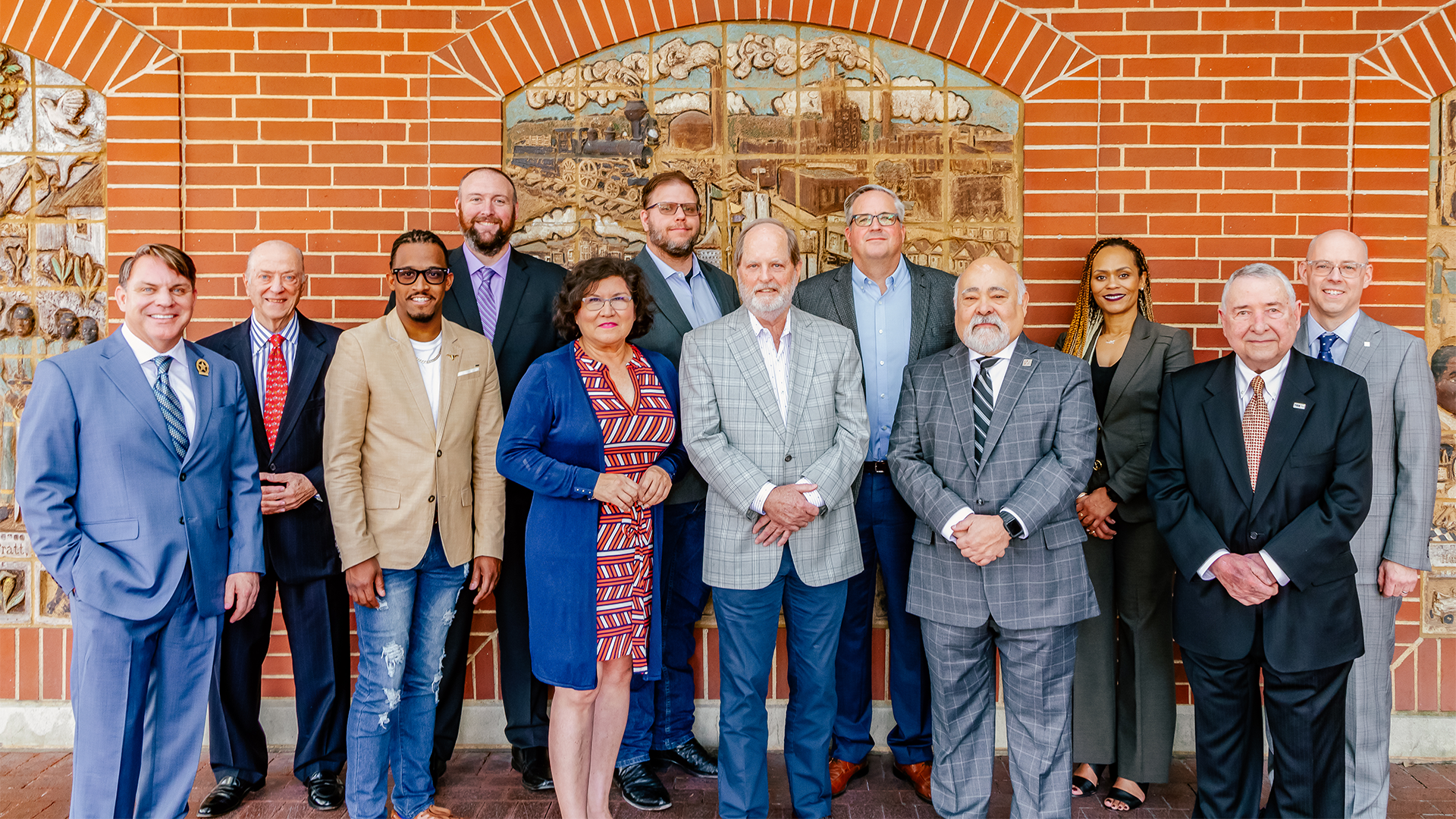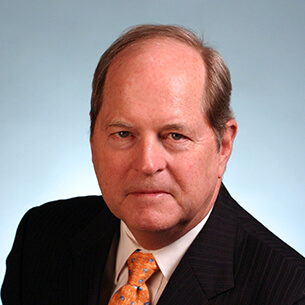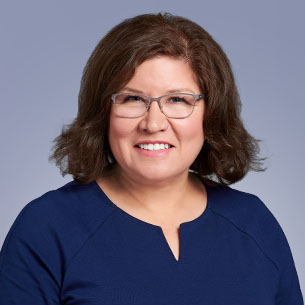 Tito Rodriguez
Vice Chair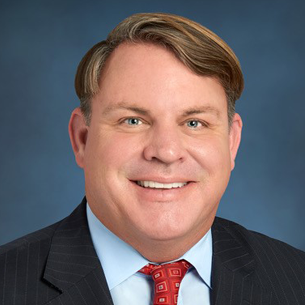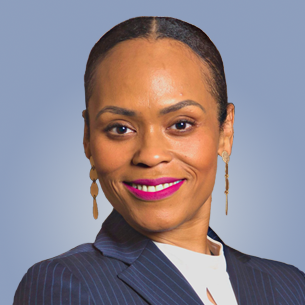 Sharla Horton-Williams
Secretary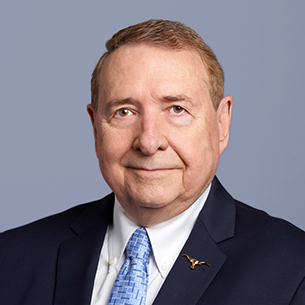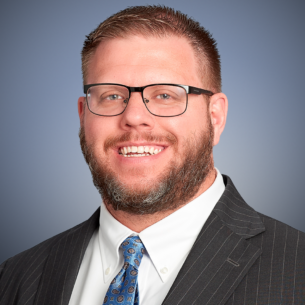 Benjamin Robertson
Member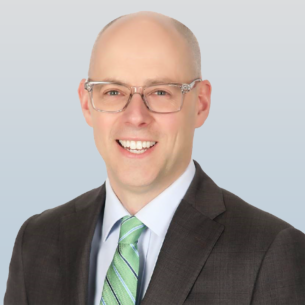 Richard W. Andreski
President
Chief Executive Officer
Read More
Rich Andreski, a 23-year career veteran of public transportation, joined Trinity Metro as President and Chief Executive Officer in June 2022. In this capacity, he oversees all of the agency's operations for bus, rail, paratransit, on-demand ridesharing, vanpool and bike sharing.
Previously, he played critical roles in the development of rail and bus infrastructure in the greater New York metro area, serving in various roles with NJ Transit and the Connecticut Department of Transportation, most recently as CTDOT's Bureau Chief for Public Transportation.
Rich is motivated by a mission of public service and believes transit plays a critical role in communities by providing access to employment, education and other opportunities; spurring economic development; and supporting a cleaner and greener future. He keeps the customer experience at the heart of every investment decision.
Active in the American Public Transportation Association (APTA), Rich was co-founder and co-chair the APTA Emerging Leaders Program, an immersive year-long leadership development program for rising leaders in the public transportation industry. Rich also serves on APTA's High-Speed Intercity Passenger Rail Committee and APTA's Awards Committee.
Rich holds a Bachelor of Science degree in biology from Lafayette College and a Master of City & Regional Planning (MCRP) degree from the Edward J. Bloustein School of Planning & Public Policy at Rutgers University. He also completed the Jurisdictional Crisis Incident Management Program from Texas A&M Engineering Extension and is a graduate of the APTA Leadership Program, Class of 2009.
Wayne Gensler
Chief Operations Officer
Read More
Wayne Gensler, a transportation executive with more than 25 years of experience, is Chief Operations Officer at Trinity Metro. In this role, he oversees the agency's bus and ACCESS paratransit operations, maintenance, scheduling, facilities and property management, safety and risk management.
Gensler came to Fort Worth from Houston, where he served as Director of Contract Operated Services at the Metropolitan Transit Authority. In that capacity, he managed contract compliance and ensured adherence to the agency's service goals while managing an annual budget of $90 million. He worked to improve the customer experience by using innovative technologies and enhancing first mile/last mile opportunities.
He earned a Bachelor of Science in economics at Northern Illinois University and a Master of Business Administration from Webster University in St. Louis.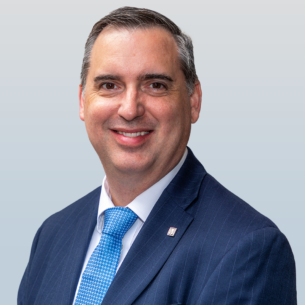 Chad Edwards
Executive Vice President of Strategy, Planning & Development
Read More
Chad Edwards is the Executive Vice President of Strategy, Planning & Development. He oversees planning, grants, government affairs and project management. His experience includes serving as the assistant director and regional mobility and innovation officer for the City of Fort Worth, working as an assistant vice president for capital planning at Dallas Area Rapid Transit (DART) and as program manager at the North Central Texas Council of Governments (NCTCOG). Edwards earned a Bachelor of Arts in geography with a minor in environmental studies from Texas Tech University. He earned a Master of City and Regional Planning and a graduate certificate in geographic information systems from the University of Texas at Arlington. He serves as a member of the Surface Transportation Technical Committee for NCTCOG. He is a graduate of Leadership APTA Class of 2016.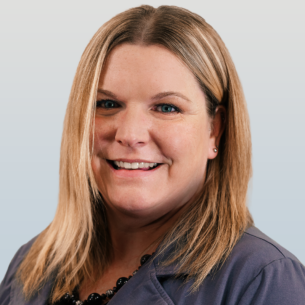 Melissa Chrisman
Vice President
of Marketing & Communications
Read More
In her role as Vice President of Marketing and Communications, Melissa Chrisman oversees all marketing initiatives, communications, and business development. She is also responsible for rebranding efforts, community outreach and the EasyRide commuter pass program. Since joining Trinity Metro in 2017 as marketing director, she has been involved in the agency's rebranding, multiple ridership campaigns and the launch of new services, including TEXRail, The Dash and ZIPZONEs. Prior to working in Fort Worth, she was the business development manager for Connect Transit in Normal, Ill. Chrisman earned her bachelor's degree in communications from the University of Missouri.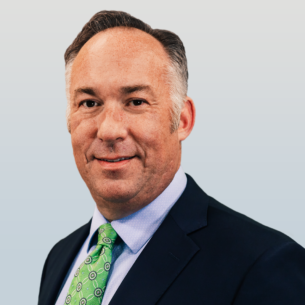 Greg Jordan
Chief Financial Officer
Read More
Greg leads the finance department and oversees the financial operations, budget, real estate transactions and assist in charting a new future that includes innovations in operations, fare collection and long-term funding strategies for the agency.
He began his career with the City of Fort Worth focusing primarily on budget and finance. In 2015, he became the City of Grapevine's CFO overseeing its risk management and financial operations. Greg played a critical role in creating an award-winning transit-oriented development project centered on TEXRail's Grapevine Station. Greg grew up in Fort Worth and attended college at the University of Oklahoma where he earned his master's degree in public administration.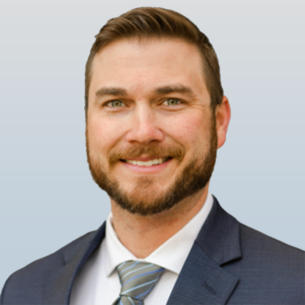 Reed Lanham
Vice President
of Rail
Read More
Reed Lanham, Vice President of Rail, joined Trinity Metro in 2015 and has held a variety of leadership roles in rail, most recently as Deputy Vice President of Rail. During his tenure, Reed played a key role in the start-up of TEXRail and successfully led Trinity Metro's pursuit of regional positive train control. For the last four years, he has overseen all TEXRail operations and he brings 16 year of commuter rail experience to the position.
Reed has strategic leadership, future initiatives, and relationship management with the Federal Railroad Administration, Federal Transit Administration and other regional transportation agencies. His previous experience includes working as the Manager of Safety and Compliance, Quality Control Inspector/Field Engineer and a Signalman for numerous commuter rail systems. Through these experiences, Reed has gained extensive knowledge of commuter rail operations and transportation agencies across the nation and holds several certifications related to rail operations.
Bruce Lewis
Vice President
of Technology
Read More
In his role as Vice President of Technology, Bruce Lewis oversees the information technology staff, all technology investments, cyber security and advancing technology for the agency and for the best customer experience.
Prior to joining Trinity Metro, Bruce was the Chief Technical Officer of Axeon Specialty Products, where he was responsible for 37 team members across three states, two asphalt refineries and four data centers.
One of his major achievements is the separation and creation of the New Mexico Gas Company, where he designed and configured all IT aspects of the company, transforming an empty 62,000 sq. ft. shopping center building to an operational gas company with 350 employees, 60-seat call center and 6,000 sq. ft. data center. While at PNM Resources, Lewis was the lead IT person in the designed and constructed a state-of-the-art data center that received Silver Certification for Leadership in Energy and Environmental Design by the U.S. Green Building Council.
Bruce started his Information Technology career in 1984 as a Help Desk Support person.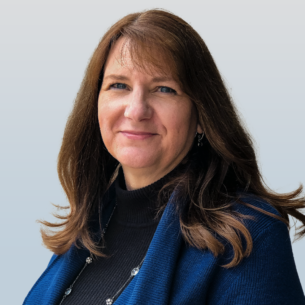 Kelli Shields
Vice President
of Human Resources
Read More
Kelli Shields, SPHR, SHRM-SCP, serves as Vice President of Human Resources for Trinity Metro, where se oversees human resources and talent acquisition, training, employee and labor relations, procurement, DBE administration, wellness and Fort Worth Bike Sharing. Kelli joined us in 2011, when she started as a leave specialist in human resources and worked her way up to roles as manager and later director of employee relations and recruitment. Earlier in her career, she worked a human resources specialist for Think Finance, Inc., and a human resources manager for Total Logistic Control. Kelli earned a Bachelor of Science from Texas A&M University and a Master of Business Administration from the University of Phoenix. She belongs to the Society for Human Resource Management and the Fort Worth Human Resources Association.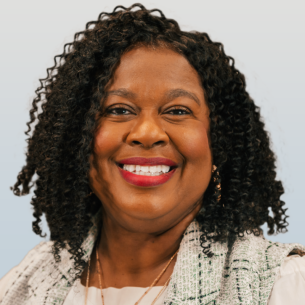 Detra Whitmore
Vice President of Community Engagement Diversity, Equity and Inclusion Officer
Read More
Detra Whitmore, who joined Trinity Metro in 2005, serves as Vice President of Community Engagement. Her responsibilities include improving the customer's experience through transit passengers' insights and analytics, customer program and initiatives, and the Transit Envoy program. Whitmore oversees customer care and serves as the agency's Diversity, Equity and Inclusion Officer.
Whitmore provides strategic leadership to elevate Trinity Metro as a transit system innovator in the area of customer experience. Her focus is on reinforcing a customer-centric culture and aligning operating realties of service throughout Trinity Metro service areas by building relationships with key external stakeholders and internal departments.
In addition, Whitmore is the agency's EEO, Freedom of Information and Records Retention Officer, and she is a certified Project Management Professional.
About Trinity Metro
Trinity Metro was created in 1983 as a regional transportation authority of the State of Texas and is not an agency or department of any of its member cities.
The agency provides passenger trips on buses, TEXRail, ZIPZONE services, ACCESS paratransit, vanpools and Trinity Railway Express (TRE). TEXRail, which operates between Fort Worth and Dallas Fort Worth International Airport's Terminal B, is solely owned and operated by Trinity Metro. TRE, which runs between Fort Worth and Dallas, is jointly owned and operated by Trinity Metro and DART.
The governing body is an eleven-member board of directors with eight appointed by the Fort Worth City Council and three by Tarrant County Commissioners Court.
To learn more about Trinity Metro, read the Reference Guide that was created by the agency's Department of Planning and Development. The guide is intended to serve as a comprehensive resource of data and narratives.
Our

Mission
The mission of Trinity Metro is to provide safe, reliable, customer focused, and fiscally responsible public transportation services to the citizens of Tarrant County. We strive to improve quality of life for our residents and drive economic development in our region.
Our

Vision
Our vision is to provide transit services that make Tarrant County more livable and support continued economic growth.
Board of Directors Meetings
Ever wanted to learn more about the Trinity Metro Board of Directors meetings? It's easy! Go to our Board/Public Meetings page, which lists all of the times and dates – plus board packets from previous meetings.