Fort Worth is one of the nation's largest cities. Home of The City of Cowboys and Culture, and it doesn't take long for anyone visiting to understand why. From the world famous Stockyards to the Cultural District; from Sundance Square to the Near Southside, Fort Worth has something for everyone.
All
Entertainment
Shopping
Museums/Cultural District
College Campuses
Dallas
Trinity Metro Destinations
Boasting hundreds of species, the Fort Worth Zoo offers endless entertainment. The whole family can get a kick out of exhibits such as the penguins, primates, cheetahs and more! It is a great place to have fun and learn about these beautiful animals.
Botanic & Japanese Gardens
The Fort Worth Botanic Garden is easily one of the most beautiful locations in the Fort Worth area. Featuring many kinds of gardens, from Japanese gardens to rose gardens and perennial gardens, the Fort Worth Botanic Garden is a feast for the eyes.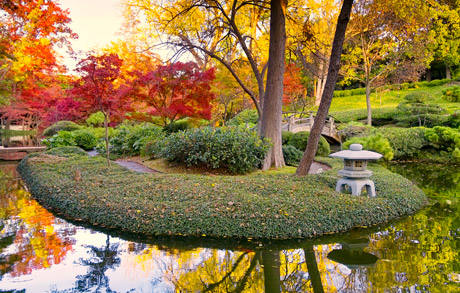 Home to the Fort Worth Symphony Orchestra, Texas Ballet Theater, Fort Worth Opera, and the Van Cliburn International Piano Competition and Cliburn Concert, Bass Performance Hall always has a show to offer.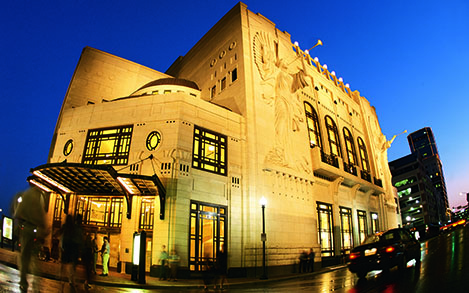 The first thing you notice when you catch sight of the Kimbell Art Museum is the beauty of the building. But the real treat is viewing some of the 350 world-class works of art inside. Stop by to see the permanent collection or one of the superior traveling exhibitions.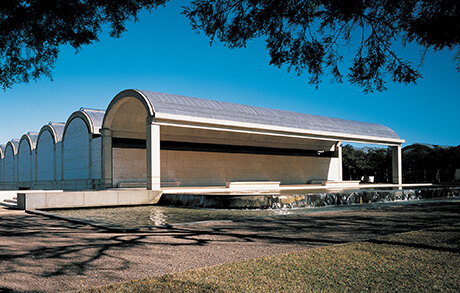 At the center of the community, Crockett Row offers great shopping, chef-driven restaurants, and a place to connect with friends and family. Enjoy upgraded amenities and immerse yourself in a collection of exclusive destinations. Crockett Row at West 7th lets you interact and express yourself, while experiencing something new and unique in Fort Worth.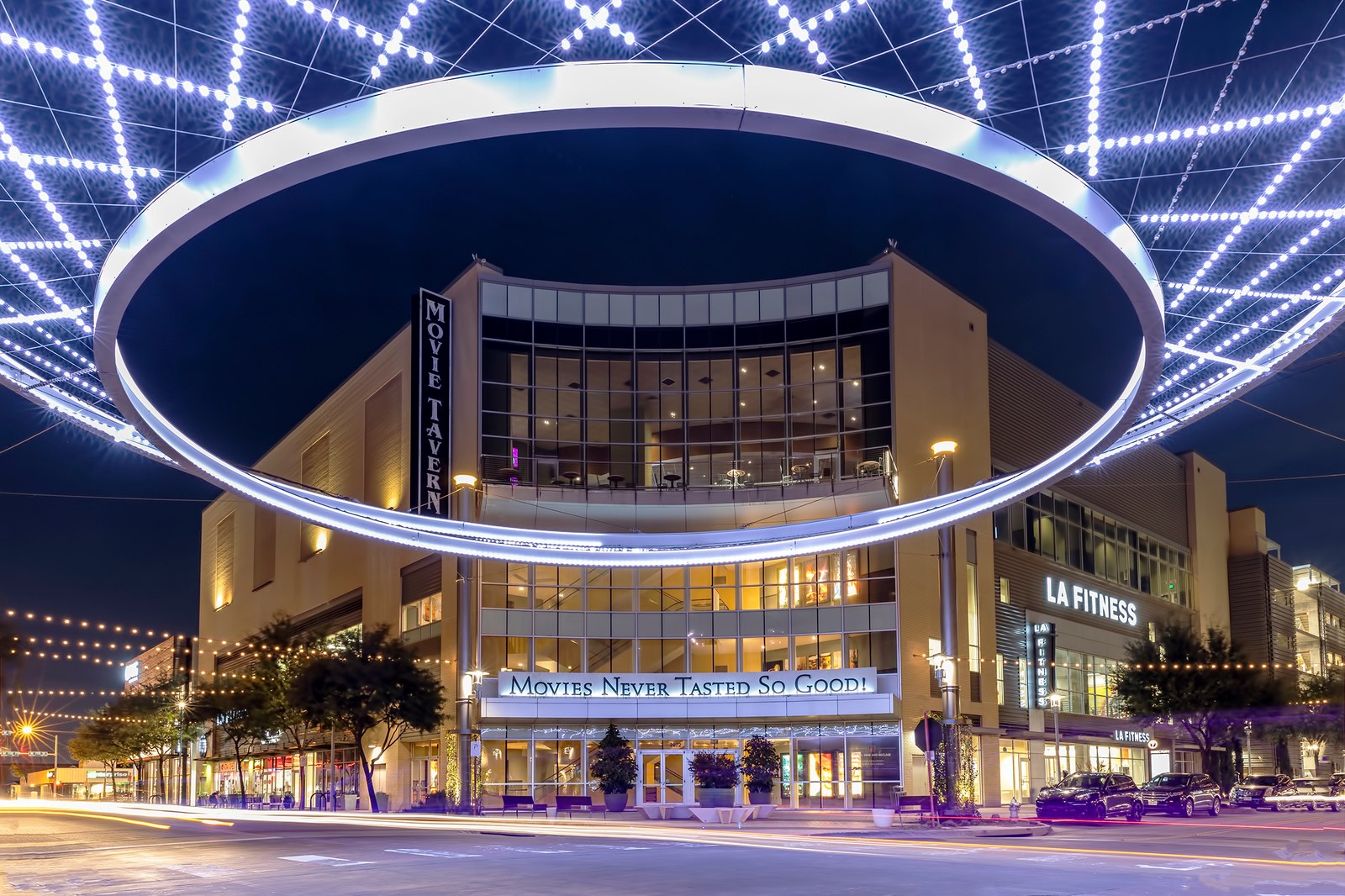 Whether you love musicals, drama, or children's theater, Casa Mañana offers diverse entertainment. Dedicated to the enrichment of the Fort Worth community for over 50 years, Casa Mañana always provides a memorable experience.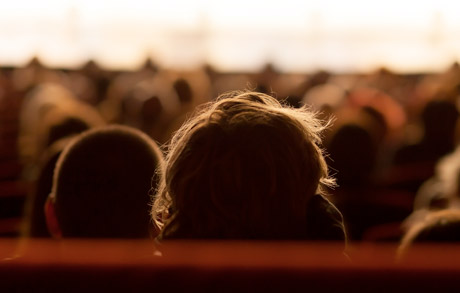 Panther Island Pavilion (PIP) is a scenic outdoor venue on the Trinity River with the Downtown Fort Worth skyline as a backdrop. PIP has the only waterfront stage in Texas, a main stage for year-round events and two additional band shells for multi-act festivals.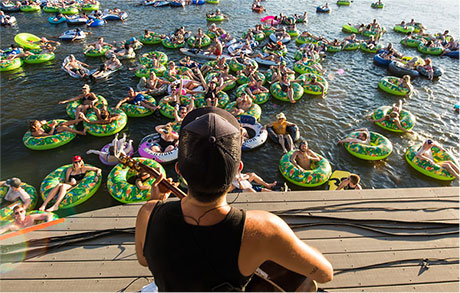 The Stockyards is one of Fort Worth's unique attractions! With the main intersection at Main & Exchange Avenue, the Stockyards were an integral part of life for the Texas cowboys in the 1800s. Now, the area is an integral part of Fort Worth life, with a daily cattle drive, museums and Billy Bob's—a true Texas honky-tonk.
If you love to experience the fun of downtown, Sundance Square is the place to be. You'll find premium shopping, art and dining at all prices, all with a western flair! Day or night, there is truly something for everyone.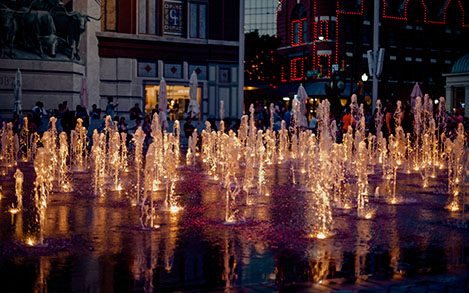 Will Rogers Memorial Center
With a large auditorium featuring the best in country music and space for a grand rodeo, Will Rogers Memorial Center is a great location to get true western-style entertainment. Featuring unique art-deco architecture, you can find fun for grown-ups and kids alike!
Meet up with friends, family, and leashed pets at the Coyote Drive-In for the best movie viewing experience you can find! Arrive early to avoid lines, get a good spot, relax with some food and a drink before the shows, and watch the sunset. There is a beautiful view of downtown Fort Worth behind the stage.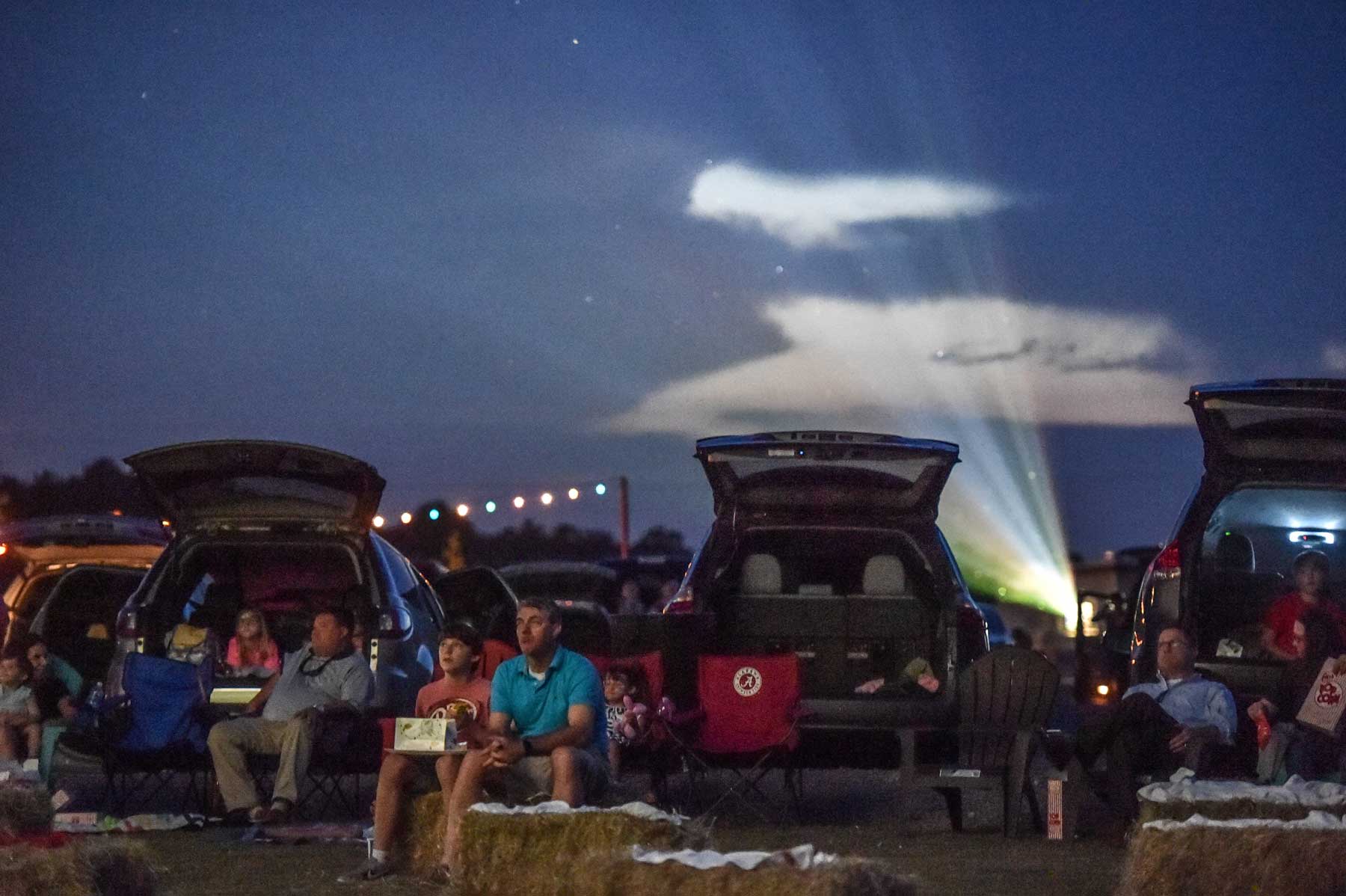 Visit one of Fort Worth's most popular urban attractions. Visitors can enjoy several water features and marvel at the architecture of this unique oasis year-round.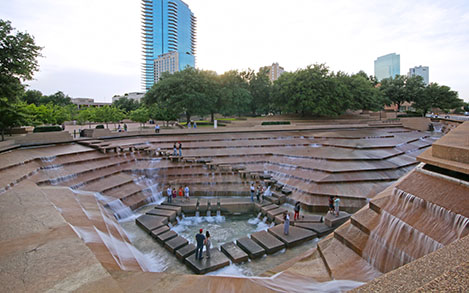 Experience the rich history of these excellently preserved Log Cabins dating back to the mid 1800's from the Texas Pioneer era.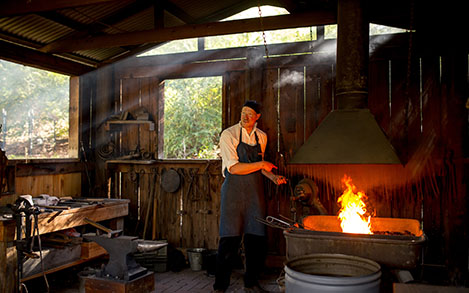 Fort Worth Convention Center
With over 250,000 square of feet of exhibit space, 60,00 square feet of meeting space and a 28,160 square-foot ballroom, the Fort Worth Convention Center is a choice venue for a variety of exhibits and events, all within walking distance of Omni Hotel and the Fort Worth Water Gardens.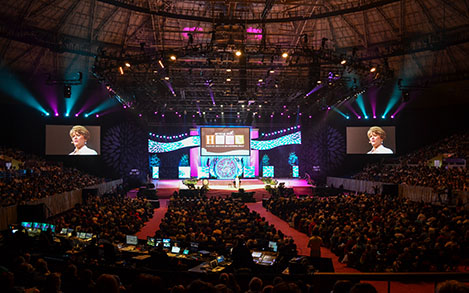 The Erma C. Johnson Hadley Northwest Center of Excellence for Aviation, Transportation and Logistics
The Erma C. Johnson Hadley Northwest Center of Excellence for Aviation, Transportation and Logistics provides expanded credit and non-credit training opportunities available in top industries that support the economy of the northern region of Texas. Students have the opportunity to earn an associate degree in Advanced Composite Technology, Aviation Maintenance, Avionics Technology, Logistics and Supply Chain Management and Professional Pilot.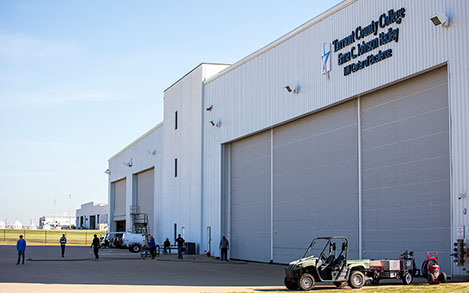 Texas Christian University
As a top liberal arts college, TCU is a highlight of the Fort Worth community. As it educates the leaders of tomorrow, TCU provides outstanding athletics and arts performances that are enjoyable for both the student body and community. Watch the Horned Frogs score a touchdown or hear the jazz ensemble perform hits from Motown.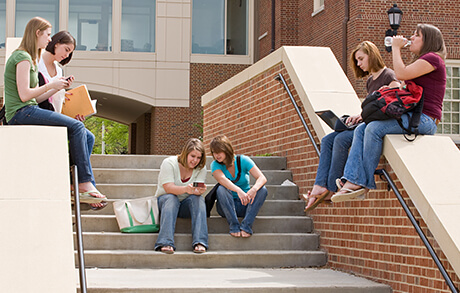 Dallas's thrilling downtown has enough excitement to entertain you for days. Have your own cosmopolitan adventure as you explore the Arts District, the Sixth Floor Museum at Dealey Plaza, or Reunion Tower. And hear the great sounds of Deep Ellum or the American Airlines Center. With so much to do, downtown Dallas offers a sensational experience.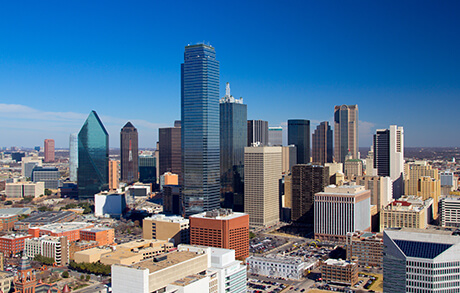 Fort Worth Central Station
Located at the corner of 9th and Jones streets, Fort Worth Central Station is Trinity Metro's largest bus transfer center and is home to Trinity Metro TEXRail, which operates between Fort Worth and DFW Airport's Terminal B. Inside Fort Worth Central Station, visit Trinity Metro's customer service kiosk for bus and commuter rail information or connect to Amtrak or Greyhound. Fort Worth Central Station is also one of the major stops of the Trinity Railway Express, which operates between Fort Worth and Dallas.
Tarrant County College Trinity River Campus
Just a few blocks away from Sundance Square is the TCC Trinity River Campus. With beautiful architecture overlooking the Trinity River and a richly diverse community with students from all walks of life, TCC Trinity River is an excellent place to grow your education.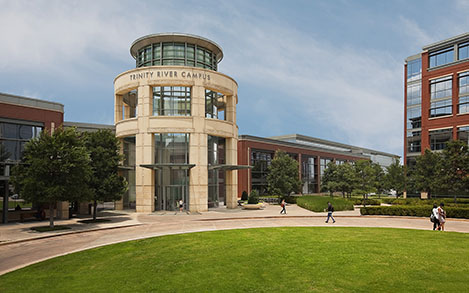 Tarrant County College South
With such a diverse learning community, the TCC South Campus is ready to help people from all walks of life get a great education. Whether you are seeking a degree or certifications, Tarrant County College South has day and evening classes and other amenities to make learning an enjoyable and rewarding experience.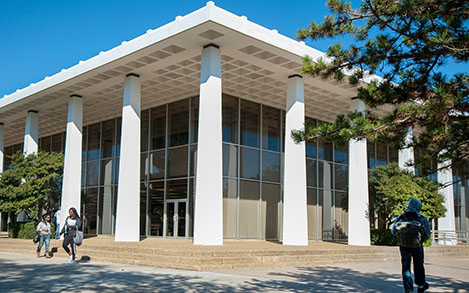 Tarrant County College Northwest Campus
A picturesque campus distinguished by a navigable lake provides a calming backdrop to the pursuit of excellence at TCC Northwest. Careers in public service are among those offered during the day and evenings. Whether you are from across the street or across the globe, we invite you to join us as an active partner in the learning process.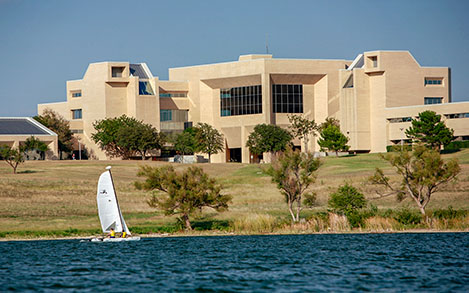 Tarrant County College Southeast Campus
The campus works with local school districts and The University of Texas at Arlington to create a seamless pathway for students to earn a college degree. The economic development in the area, particularly in the culinary, hospitality and entertainment sectors, offers numerous training and employment opportunities. And the campus offers the only certified dietetics program in the state.
Due to the incredible success of UTA, the University of Texas at Arlington made room for a downtown Fort Worth branch. Concentrating on a prestigious engineering program, the UTA Fort Worth Center in downtown Fort Worth serves the Tarrant County region with academic excellence. 23 Local Bus routes serve the Fort Worth Central Station located adjacent to the UTA Campus.
Texas A&M School of Law boasts not only a rigorous academic program to train students in many areas of the law, but its convenient location makes it an important school for anyone interested in law in North Texas.