TRINITY METRONOMICS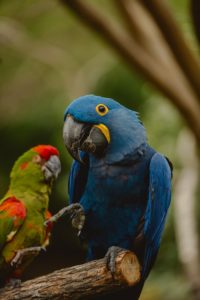 Trinity Metro's Safari Xpress: The best option for going to the Fort Worth Zoo
(See details below.)
408,841
Fixed RouteBus
January 2019
2

.23 %
from previous month.
152,839
Trinity Railway Express
January 2019
7

.69 %
from previous month.

RIDERSHIP
January 2019
98,582

96%
On-Time Performance
Trinity Metro consistently out performs in fixed route services in its on-time performance.
Trinity Metro's Safari Xpress: The best option for going to the Fort Worth Zoo
Spring break is just around the corner, and Trinity Metro will operate its annual Safari Xpress to and from the Fort Worth Zoo on weekdays and both weekends of spring break.
Starting Saturday, March 9, and continuing through Sunday, March 17, zoo visitors can enjoy an inexpensive way to travel without battling traffic or looking for a parking spot. The Safari Xpress will operate between the Downtown ITC/Fort Worth Station, 1001 Jones St., and the Fort Worth Zoo's main parking lot entrance on Colonial Parkway.
A day pass for the Safari Xpress is $5 for adults and $2.50 for youth ages 5-19 and seniors 65 and older. Children 4 and younger are free. The local day pass is good for all of Trinity Metro's bus and rail services in Tarrant County, including TEXRail. For those traveling from outside of Tarrant County, a regional day pass is $12.
The first bus will leave the Downtown ITC/Fort Worth Station at 9:15 a.m. daily and the last trip departing from downtown will be at 5:45 p.m. The first departure from the zoo will be at 9:45 a.m. and the last trip will be shortly after the zoo closes. The Safari Xpress runs every 30 minutes.
For additional information about the Safari Xpress, call Trinity Metro's Customer Service at 817-215-8600.
The Fort Worth Zoo is open 10 a.m. to 6 p.m. daily during spring break. Admission is $16 for adults (ages 13 and older), $12 for seniors (65 and older) and children (ages 3 to 12). Children ages 2 and younger are free. Admission is half-price every Wednesday.