SEPTEMBER 2019 ON TIME PERFORMANCE AND RIDERSHIP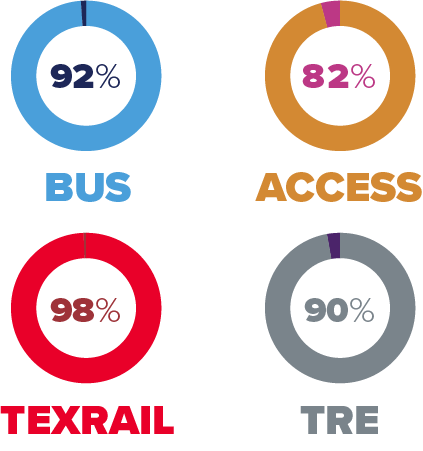 Trinity Metro has a treat for Dash passengers
Trick or treat? A treat – for riders of The Dash!
Just in time for Halloween and all of the fun still left in 2019, Trinity Metro is extending complimentary rides on The Dash through Dec. 31, 2019. The route operates from downtown Fort Worth along the 7th Street corridor to Crockett Row's dining and entertainment options, and to the Cultural District and the new Dickies Arena.
"We've had such a great response from riders who are using our new battery-electric bus service," said Trinity Metro CEO and President Bob Baulsir. "The feedback has been so positive that we decided to extend free rides on The Dash through the end of the year."
Since service began on Sept. 22, ridership on The Dash has exceeded 6,500 passengers. Customers enjoy a perimeter seating arrangement that allows for a comfortable and engaging way to visit with friends and other passengers while en route.
The Dash operates 9:22 a.m.-10:44 p.m. Sunday-Thursday, and 9:22 a.m.-12:44 a.m. Friday-Saturday. The full schedule is available online.
Beginning Jan. 1, 2020, tickets will be $2 one way or $5 for a day pass, which includes all of Trinity Metro's bus services, TEXRail, and Trinity Railway Express to CentrePort Station.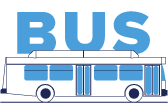 439,237
from previous year: 5.8%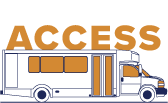 21,387
from previous year: 35.7% ⯆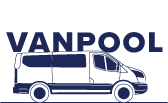 15,600
from previous year: 7.3% ⯆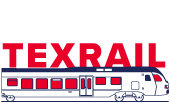 142,857
from previous year: 5.5% ⯆