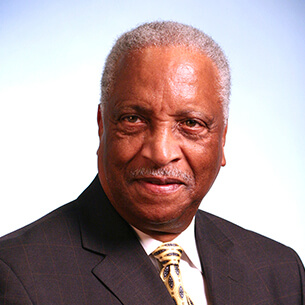 Dr. Dennis Dunkins served on the Trinity Metro Board of Directors for many years representing city council district 5. He was appointed on Feb. 6, 2013 and remained on the board through September 2020. His service to Trinity Metro included participation on the Commuter Rail Committee from 2014-2020 during which he led the committee as the chairman in 2017. He was also the Board of Directors Secretary from 2017-2019, served as the ACCESS Committee Chair and had been active on the Scholarship Committee, TRE Advisory Committee, Rail Working Group, and the Planning, Operations and Marketing Committee.
During his time on the Board, Trinity Metro saw tremendous growth and change including a major commuter rail project with the construction and opening of TEXRail in January 2019. He was instrumental in the development of fixed bus route 28/Mansfield Hwy and he proudly promoted Trinity Railway Express (TRE). His love for transit was contagious and he was passionate about the quality of Trinity Metro's services, continually advocating for positive customer experiences. He loved riding trains, particularly TRE and truly did use public transportation in his day-to-day life. He always had a smile for everyone and was highly regarded by those who had the opportunity to meet him.
Dr. Dunkins passed away in late 2020, which is truly a great loss to Trinity Metro and the surrounding community as a whole. He is profoundly missed by everyone whose lives he touched. Trinity Metro's transfer center on Lancaster Ave. was renamed the Dr. Dennis Dunkins Transfer Center to reflect his passion for making transit more equitable in East Fort Worth.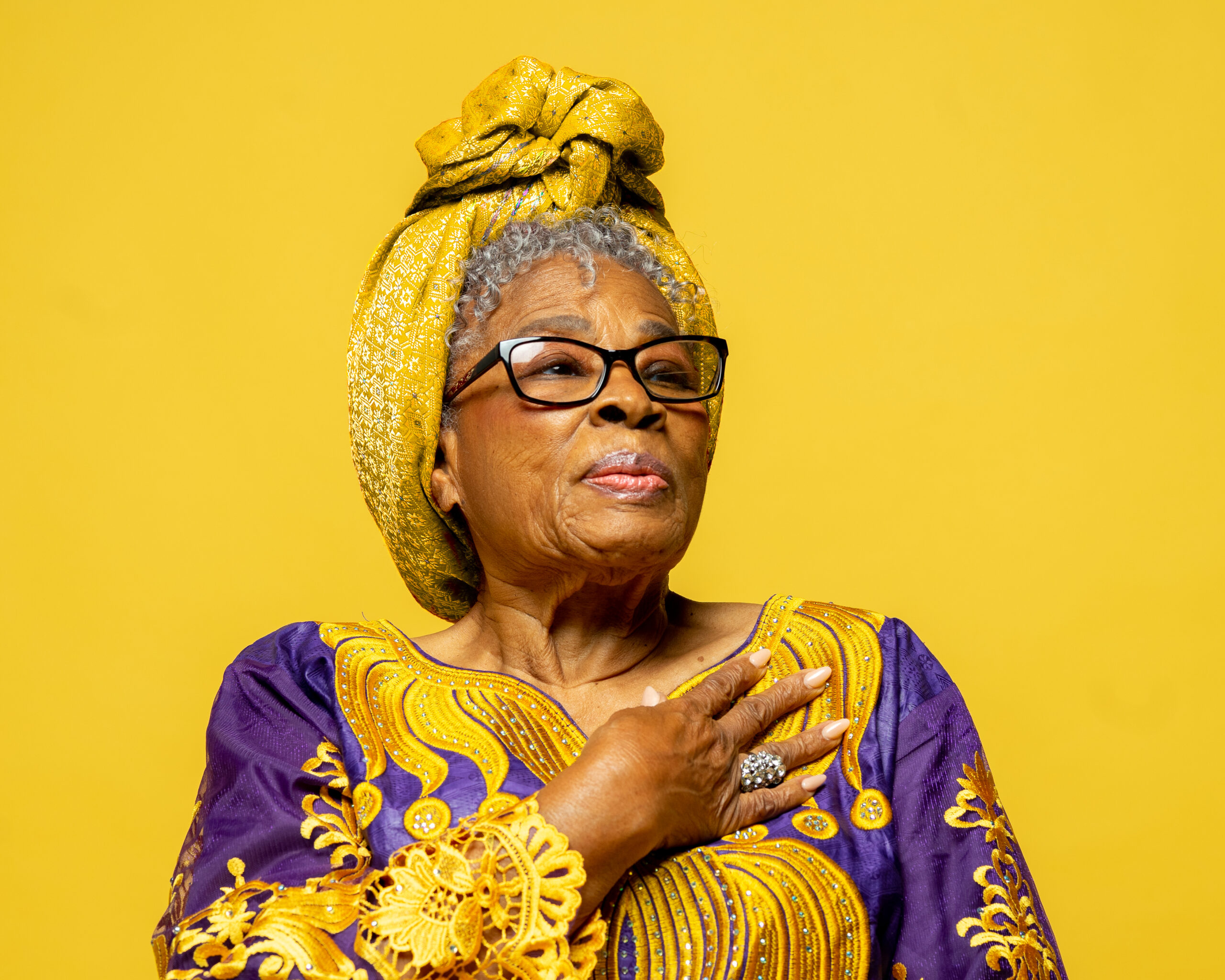 Named 2021 Texan of the Year, Ms. Opal Lee is revered for her efforts to advance Juneteenth as a National holiday and countless efforts aimed to preserve and elevate Black history and our Black communities.   
Born in Marshall, TX, Mrs. Lee is one of the founding members of Citizens Concerned with Human Dignity (CCHD) which was formed to assist the economically disadvantaged find housing in Fort Worth. She volunteered at Habitat for Humanity, and served as a member of the board. She now serves on Habitat's Land Acquisition Board.
With Lenora Rolla as inspiration, Mrs. Lee helped establish the Tarrant County Black Historical & Genealogical Society dedicated to the preservation of the history of the Fort Worth Black populace. She served on the Historic & Cultural Landmarks Commission, AIDS Outreach committee, Evans Avenue Business Association, Good Samaritans, and Riverside Neighborhood Advisory Council.
She has served as Precinct Chair for District 8 for over 30 years, a member of Grandmother's Club, and Ethel Ransom Humanitarian & Cultural Club. She is an active member in her church, Baker Chapel AME where she serves as a Missionary, church school teacher, assistant teacher and, Deaconess.
On June 17, 2021, President Biden passed a bill making Juneteenth a National holiday. Ms. Opal stood alongside the president during this historic occasion and received the pen in which he used to sign off on the law.
Every Juneteenth, Fort Worth gathers at Opal's Walk, a 2.5 mile walk to recognize the 2.5 years it took for the news of freedom to reach all enslaved people in the United States.
"None of us are free until we are all free." ~ Ms. Opal Lee
A native of Fort Worth, Devoyd Jennings grew up supporting the gold and blue at I.M. Terrell High School graduating in 1966.  He enrolled at Tarrant County College and later attended Texas Wesleyan University graduating with a degree in Marketing in 1971. 
In 1973 Devoyd began a 27-year journey with TXU/ ONCOR management and as a lobbyist/Community Affairs Specialist, he lobbied government legislative bodies, agencies and private officials concerning energy policy. Most recently he lobbied the Fort Worth Independent School District for the establishment of the Performing Arts Academy and the STEM Program to be located at his former high school.  
Having grown up in the city, Devoyd has taken the leadership role in a number of community and civic issues.  He has served on numerous boards including: The Texas Association of Business – 1995 to 2015, Texas Wesleyan University – 1989 to 2006, North Texas Commission – 1993 to 2003 and is a past chairman for the Fort Worth Metropolitan Black Chamber 1986 to 1992 and Chairman of the Texas Association of African American Chambers,1992 to 2000. He was most recently  the  Chairman of the Business Diversity Advisory Council of the North Texas Toll Authority.
While serving as Chairman of the Fort Worth Metro Black Chamber of Commerce he developed two companion organizations of which were spun off of the Chamber as stand along community based organization today. The William Mann Jr. CDC, created in 1994 to make very small loans to area businesses that could not get funding through the traditional banking sources. These businesses were located in low to moderate income areas most of which were HUB zones. Southeast Ft. Worth Inc, Devoyd did the paper work to establish the organization as a 501(c)3 organization and served as its first President. Southeast Fort Worth, Inc. is the premier community redevelopment agency for a quarter of the city of Ft. Worth's land mass.
In 1996, he pushed for and got it established, a branch office of the Omni American Federal Credit Union (now Southside Bank) located in the underserved Polytechnic Heights community in Southeast Fort Worth.
While serving on the board of the North Texas Commission he helped develop a Mentor-Entrepreneur Program and served as the program Chairman for several years. In 1999 the United. States Department of Treasury selected that program as a model business–to-business mentoring program for other cities to emulate nationwide and was designated as an official BusinessLINC partner for the Dallas/ Fort Worth Metroplex.
Mr. Jennings served as President & C E O, of the Fort Worth Metropolitan Black (2001-2021).