CELEBRATE CLEAN AIR ACTION DAY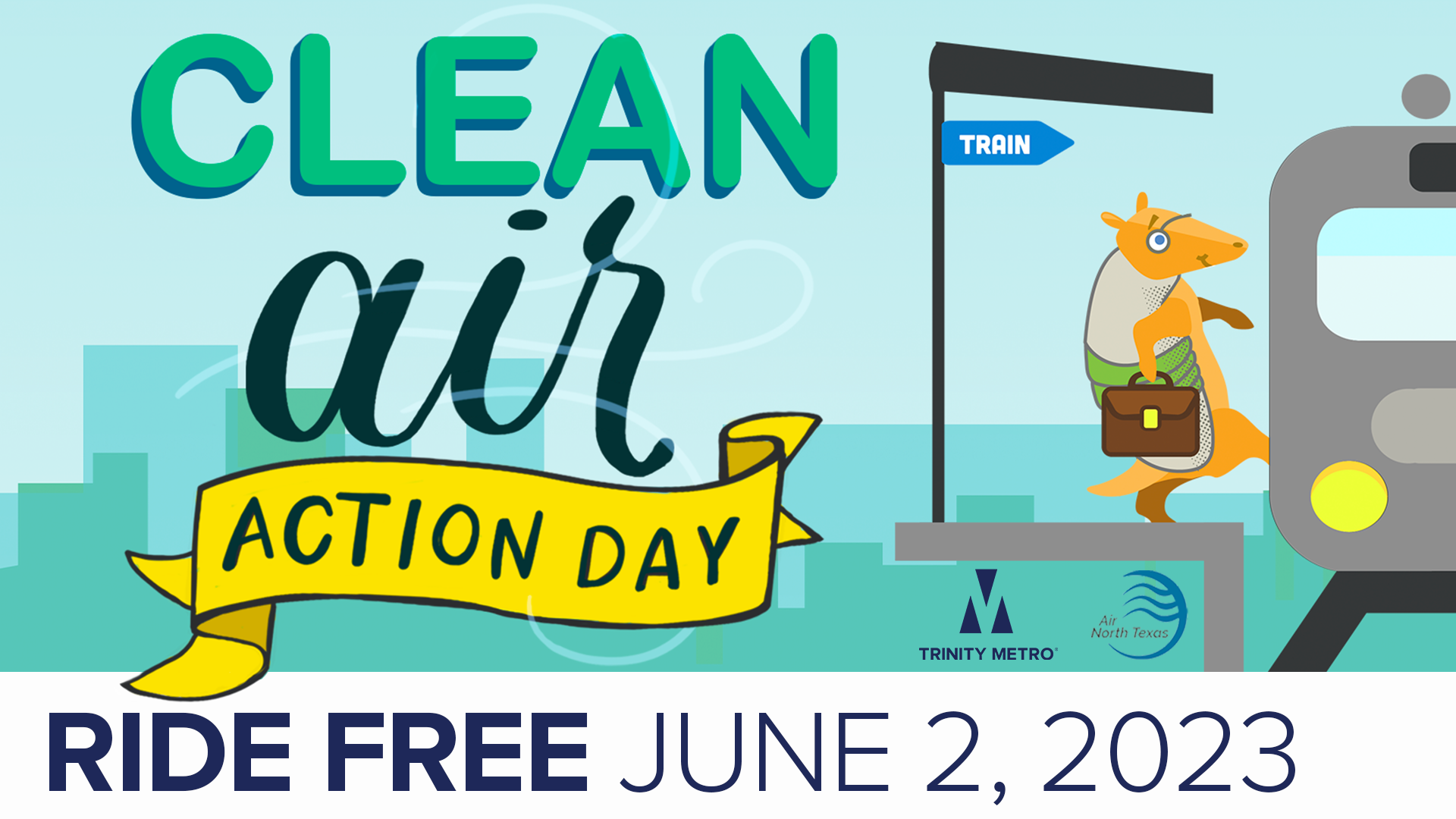 We've partnered with Air North Texas to celebrate Clean Air Action Day! Join us and help cut down on carbon emissions and contribute to cleaner air. Clean Air Action Day marks a great opportunity to try transit and help make a positive impact on the environment and our community. Hang up your keys, let us take care of travel, and enjoy your commute!
On Friday, June 2, 2023, we invite you to join us for Clean Air Action Day by riding Trinity Metro with the corresponding GoPass promo code* redeemable for a FREE Local Day ticket.
ADULT: AIR23A     REDUCED#: AIR23R

*This code is only redeemable on June 2 through the GoPass app and cannot be refunded or exchanged for any cash value.
#Available (with valid ID) for seniors 65+, persons with disabilities, Medicare card holders, youth ages 5-19 and veterans with proof of status.