(FORT WORTH, TX – Jan. 30, 2020) – Paul Ballard, who previously served as president and chief executive officer for Trinity Metro, has been selected as the interim general manager and chief executive officer for Denver Regional Transportation District (RTD). Dave Genova, who previously served in that role, recently retired after 26 years with the agency. Ballard will serve in an interim capacity while an executive search for a permanent replacement is conducted.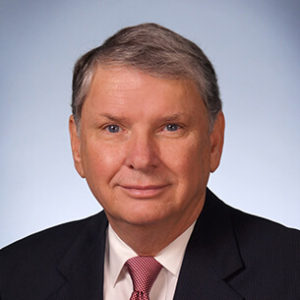 Ballard retired from Trinity Metro in April 2019 after fulfilling a five-year contract. During his tenure, the agency launched the Trinity Metro TEXRail commuter rail line, relocated headquarters to downtown Fort Worth, rebranded to Trinity Metro, and began the Alliance ZIPZONE first-mile/last-mile solution.
About Trinity Metro
Trinity Metro is a regional transportation system that provides public transportation to meet the mobility needs in Tarrant County. The agency offers connections throughout the North Central Texas region, annually providing 8 million passenger trips on buses, TEXRail, vanpools and the Trinity Railway Express (TRE), a 34-mile commuter rail line jointly owned and operated with Dallas Area Rapid Transit (DART). Trinity Metro is the sole owner and operator of TEXRail, a 27-mile commuter rail line that runs between downtown Fort Worth and Dallas Fort Worth International Airport's Terminal B.