ANYTIME, ANYWHERE
Got one free hand? Then you can plan trips, buy tickets and track buses in real time with the free GoPass app!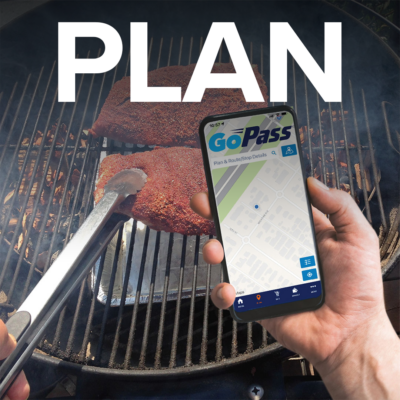 Save your favorite routes, stops and passes. Securely store your preferred payment options.
Protect your personal payment information with fingerprint ID.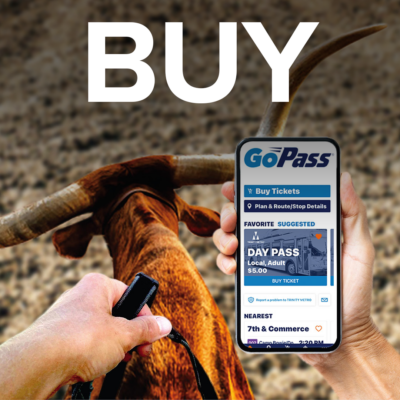 Bypass the Ticket Vending Machine, don't worry about exact change. Buy whatever ticket you need in the app and be on your way.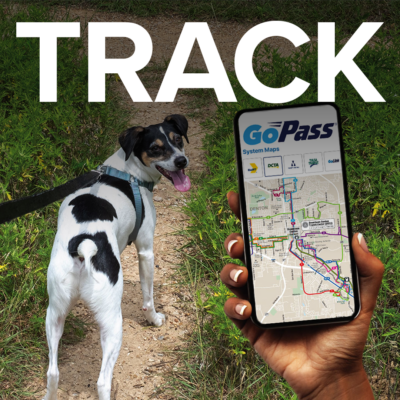 Find your route and see where your bus is in real time. Plus, receive trip notifications and rider alerts!
Choose your payment method and reload on the fly. Visit select retailers for an easy cash reload!
When you purchase a Local Ticket, a barcode will automatically appear on the ticket screen. Simply scan the barcode on the fare box of any Trinity Metro bus. No need for your driver to review!
You can travel across the Trinity Metro, DART and DCTA systems with a Regional GoPass ticket.