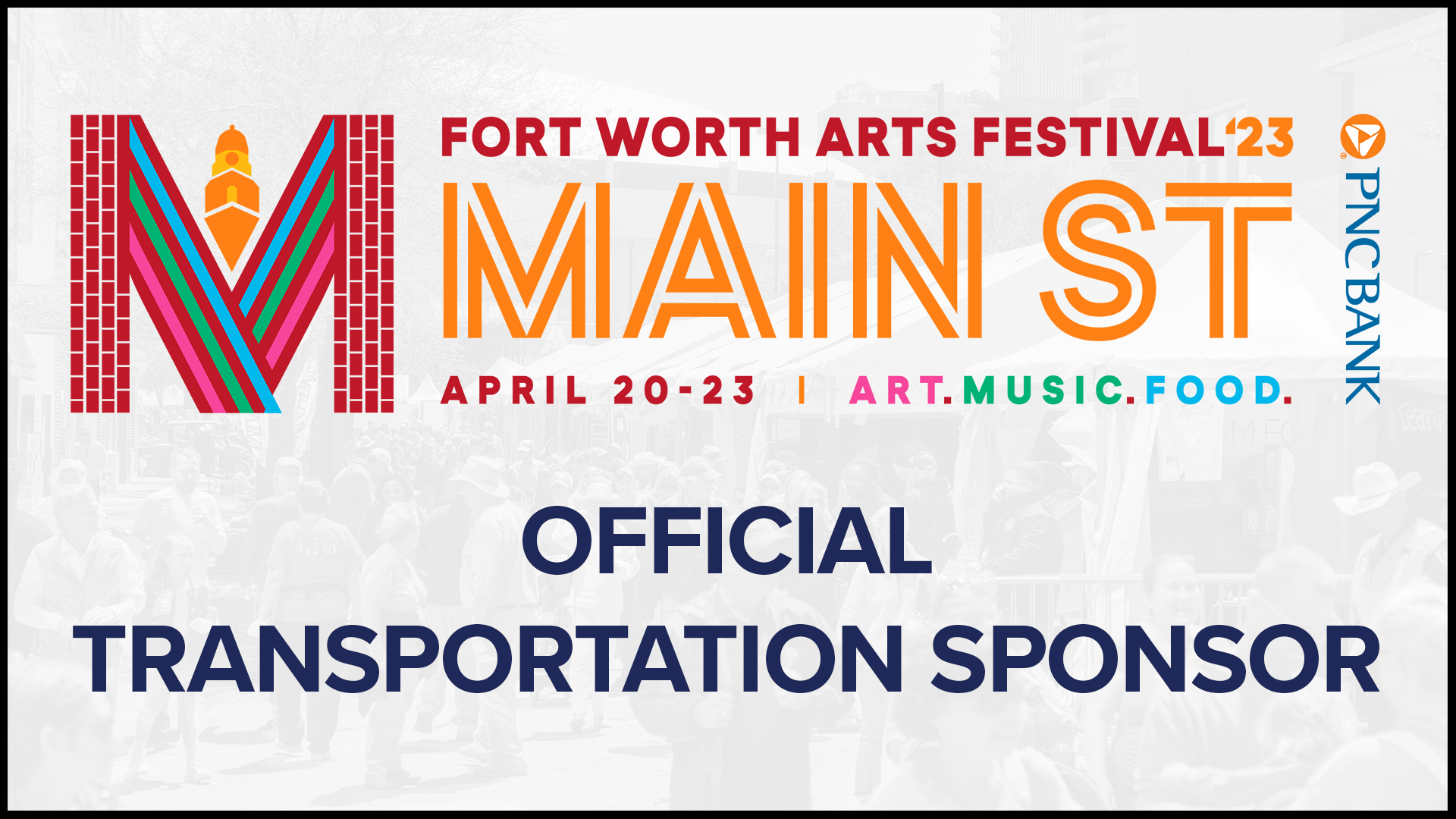 RIDE TRINITY METRO TO MAIN ST. FORT WORTH ARTS FESTIVAL
We offer several routes to Fort Worth Central Station – 1, 2, 5, 6, 11, 12, 15, 46, 89, The Dash and Molly the Trolley – just one block from the festival. Ride all day across bus, ZIPZONE, TEXRail or TRE West Zone with a $5 Local Day Ticket or anywhere across Tarrant, Dallas, or Denton counties with a $12 Regional Day Ticket. Once you arrive at Fort Worth Central Station, hop on Molly the Trolley, a complimentary service thanks to our partners at Downtown Fort Worth Inc., Sundance Square, Visit Fort Worth and the downtown hotel community.
RIDE TEXRAIL OR TRINITY RAILWAY EXPRESS (TRE)
Trinity Metro TEXRail and Trinity Railway Express (TRE) conveniently stop at Fort Worth Central Station at Jones and 9th Street. Both services will run throughout the festival, including special event TRE service on Sunday, April 23. Train schedules can be found at ridetrinitymetro.org/texrail-schedule/ and trinityrailwayexpress.org.
For information about Dallas Area Rapid Transit rail and bus, visit https://www.dart.org/.
For information about Denton County Transportation Authority, visit https://www.dcta.net/.
FORT WORTH BIKE SHARING – 14 STATIONS NEAR THE FESTIVAL!
Avoid the hassle of parking and ride Fort Worth Bike Sharing to the Arts Festival! There are 14 bike-sharing stations conveniently located within walking distance of the festival. There's no better time to try out Fort Worth Bike Sharing! You can also ride from the Fort Worth T&P Station or Fort Worth Central Station straight to the heart of Main Street. For full system map and additional information, please visit www.fortworthbikesharing.org.