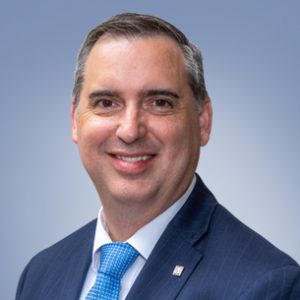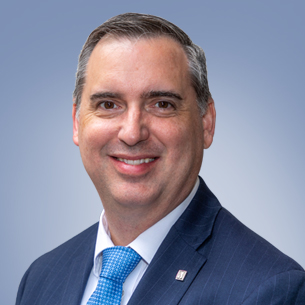 (FORT WORTH, TX – June 23, 2021) – Chad Edwards, a public transit professional with more than 20 years of experience, has joined Trinity Metro as Vice President of Planning & Development. In his new role, Edwards will oversee planning, scheduling, government relations, facilities, grants and project management.
He previously served as the assistant director and regional mobility and innovation officer for the City of Fort Worth, where he managed the Transit Moves Fort Worth transit plan to create a 25-year projection for future transit investment. His other experience includes working as an assistant vice president for capital planning at DART and as program manager at the North Central Texas Council of Governments (NCTCOG),
"I'm excited about the opportunity to join Trinity Metro as we all continue working for better transportation options and greater mobility for our region," Edwards said.
Edwards earned a Bachelor of Arts in geography with a minor in environmental studies from Texas Tech University. He earned a Master of City and Regional Planning and a graduate certificate in geographic information systems from the University of Texas at Arlington. He serves as the co-chair of the Metropolitan & Municipality Planning Subcommittee for the American Public Transportation Association and as a member of the Surface Transportation Technical Committee for NCTCOG.
About Trinity Metro
Trinity Metro is a regional transportation system that provides public transportation to meet the mobility needs in Tarrant County. The agency offers connections throughout the North Central Texas region, providing passenger trips on buses, TEXRail, ACCESS paratransit, ZIPZONEs, vanpools and the Trinity Railway Express (TRE), a 34-mile commuter rail line jointly owned and operated with Dallas Area Rapid Transit (DART). Trinity Metro is the sole owner and operator of TEXRail, a 27-mile commuter rail line that runs between downtown Fort Worth and Dallas Fort Worth International Airport's Terminal B.