(FORT WORTH, TEXAS) April 25, 2023 – Trinity Metro, City of Fort Worth and North Central Texas Council of Governments (NCTCOG) welcomed United States Department of Transportation Deputy Secretary Polly Trottenberg to Fort Worth for a discussion and a tour of Trinity Metro TEXRail.
Trinity Metro President and CEO Richard Andreski, Fort Worth Mayor Mattie Parker and North Central Texas Council of Governments (NCTCOG) Transportation Director Michael Morris along with other local representatives joined the meeting with the federal delegation.
"Richard Andreski and the Trinity Metro team are doing incredible work implementing innovative transportation solutions for Fort Worth residents, and it was a pleasure to have the opportunity to talk with Deputy Secretary Polly Trottenberg about these efforts and plans for the future of transit in our rapidly growing city," said Mayor Parker.
The group discussed how Trinity Metro delivered the original TEXRail project on time and under budget, which has provided the funding for the upcoming extension of the passenger railway to the Medical District. Other discussion topics included Safe Streets and Roads for All (SS4A) program, the newly proposed Fort Worth streetcar and rapid transit improvements for East Lancaster Avenue.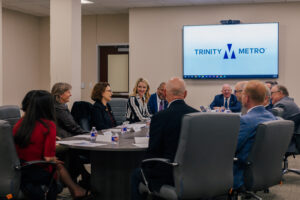 "Collaboration is key to successful transportation initiatives," Director Morris said. "We enjoyed sharing our plans with Deputy Secretary Trottenberg and showing how NCTCOG, Trinity Metro and City of Fort Worth are focused on future transit options for the betterment of North Texas."
"This was a tremendous opportunity to welcome Deputy Secretary Polly Trottenberg to Fort Worth to discuss TEXRail and strong ridership growth at Trinity Metro," Andreski said. "We are proud of what we have accomplished together with our federal and local partners. The future is bright for public transportation in Tarrant County."
The group also toured Fort Worth Central Station and took a ride on TEXRail from Fort Worth Central Station to North Side Station.
About Trinity Metro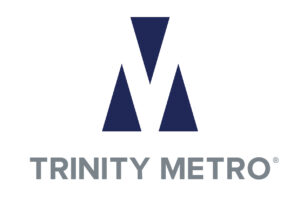 Trinity Metro is a regional transportation system that provides public transportation to meet the mobility needs in Tarrant County. The agency offers connections throughout the North Central Texas region, providing passenger trips on buses, TEXRail, ACCESS paratransit, ZIPZONEs, Fort Worth Bike Sharing, vanpools and Trinity Railway Express (TRE), a 34-mile commuter rail line jointly owned and operated with Dallas Area Rapid Transit (DART). Trinity Metro is the sole owner and operator of TEXRail, a 27-mile commuter rail line that runs between downtown Fort Worth and Dallas Fort Worth International Airport's Terminal B.
About City of Fort Worth
The City of Fort Worth began as a tiny outpost and today, thriv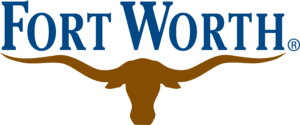 es as the 13th largest city with more than 900,000 people. The City blends its cattle and oil heritage seamlessly with an ever-growing, diverse city of new businesses and industries. Fort Worth is one of the fastest growing large cities in the nation, focused on economic development growth, innovative transportation and mobility solutions, quality education opportunities, and building safer, more prosperous communities.  
About North Central Texas Council of Governments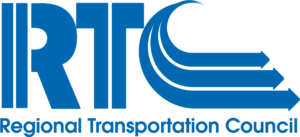 NCTCOG is a voluntary association of local governments established in 1966 to assist local governments in planning for common needs, cooperating for mutual benefit and coordinating for sound regional development.
NCTCOG's purpose is to strengthen both the individual and collective power of local governments and to help them recognize regional opportunities, eliminate unnecessary duplication, and make joint decisions. NCTCOG serves a 16-county region of North Central Texas, which is centered in the two urban centers of Dallas and Fort Worth. Currently, NCTCOG has 229 member governments including 16 counties, 169 cities, 19 school districts and 27 special districts. For more information on the Transportation Department, visit www.nctcog.org/trans.