Ride to your favorite stores for just $1 on ZIPZONE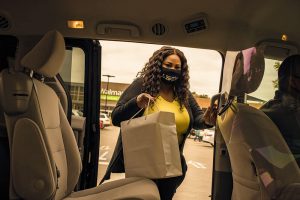 Run your errands and save big.
We'll keep this short — every single ride to or from one of the stores on the list below within a ZIPZONE boundary costs just $1 until the end of May!
Walmart
Kroger
Albertsons
WinCo Foods
El Rancho Supermercado
El Rio Grande Latin Market
Fiesta Mart
Super Mercado Monterrey
Target
Tom Thumb
The promotion will automatically appear when you book your ride. We can't wait to see you back on board.