SEPTEMBER 2020 ON TIME PERFORMANCE AND RIDERSHIP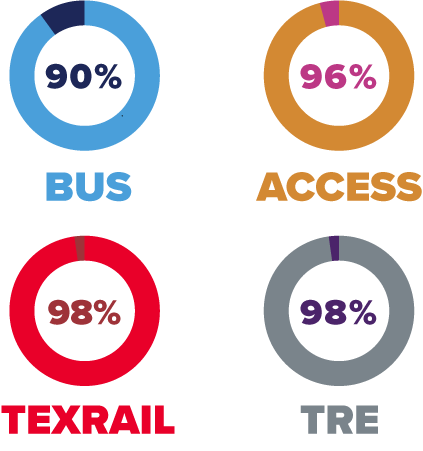 Free rides for early voting and Election Day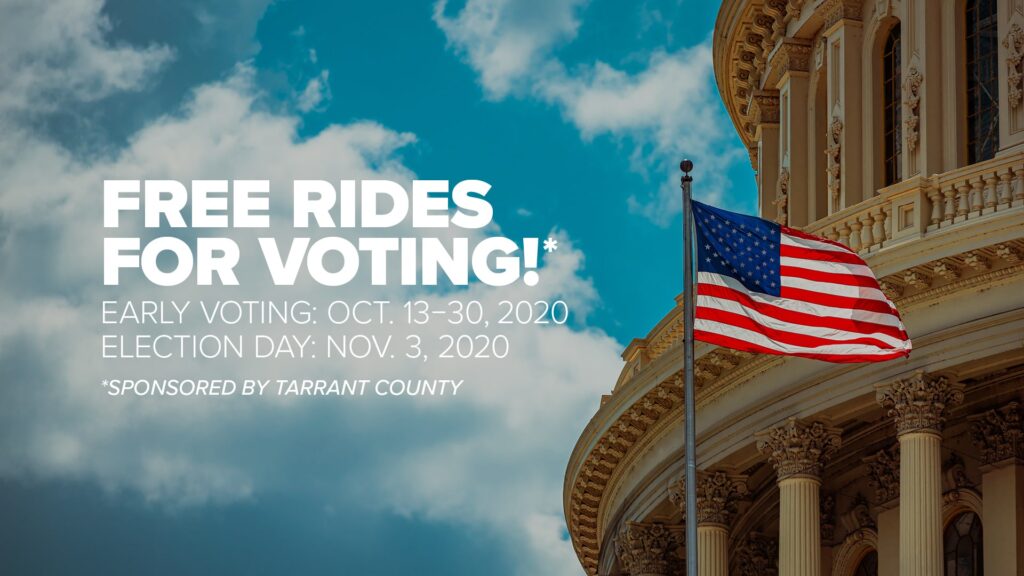 Throughout early voting and on Election Day, Tarrant County voters can catch free rides to the polls on Trinity Metro and other transit providers. Riders should show their voter registration card or current Texas ID to ride for free during early voting, which ends Oct. 30, and on Election Day, Nov. 3.
The Tarrant County Commissioners Court approved a partnership with transportation services in Tarrant County to pay for customer trips to voting locations, with an amount not to exceed $20,000.
The transit services included in the program are Trinity Metro's bus routes, Near Southside ZIPZONE, Crowley ZIPZONE, Mercantile ZIPZONE, ACCESS paratransit, plus Tarrant County Transportation Services (TCTS), Northeast Transportation Services (NETS), and Arlington's Via and Handitran. For ZIPZONE riders in Crowley, Mercantile and Near Southside, free rides will be determined by the pickup's or destination's proximity to a voting location.
Trinity Metro is also offering free on-demand service from Fort Worth Central Station to the drop-off ballot location in northeast Fort Worth on Tuesday, Oct. 27, and Friday, Oct. 30. Riders can request this option by calling customer care at 817-215-8600 before the close of business the day prior to the ride.
Tarrant County has multiple locations for early voting and a list of locations for Election Day. Visit the list of polling places served by Trinity Metro.
Those who qualify and want to ride to vote on ACCESS, TCTS, NETS or Handitran should call the provider at least 48 hours ahead of the trip to schedule their free ride to any of the voting locations.
To use Via's on-demand service in Arlington, riders simply download Via's app and enter the address of a Vote Center within Via's service area or call 817-784-7382 to schedule a ride by phone. The rider will not be charged for trips scheduled to or from a vote center location.
For questions about Trinity Metro's services, call 817-215-8600.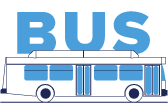 245,542
from previous year: 45% ⯆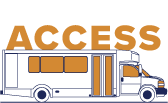 16,480
from previous year: 42% ⯆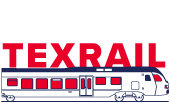 18,421
from previous year: 58% ⯆
54,016
from previous year: 62% ⯆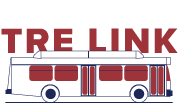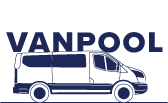 9,326
from previous year: 40% ⯆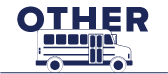 Other services include Grapevine Visitors Shuttle, NETS and TCTS.
2,768
from previous year: 44% ⯆
*Service started in 2019
**Alliance ridership 446. 24% ▲ from previous year.
Mercantile ridership 416. 24% ▲ from previous year.
Crowley ridership 54. Service started in June 2020.
Near Southside ridership 67. Service started in July 2020.

Provided 11,297 trips to Medical District on bus service
Provided 8,594 medical and grocery trips on ACCESS Paratransit Service
Provided 6,823 dialysis trips on ACCESS Paratransit Service
Provided 897 work trips on ZIPZONEs