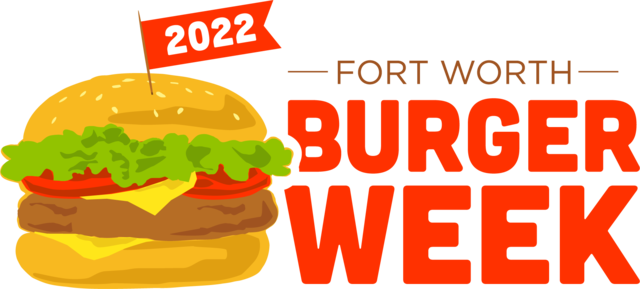 BURGER WEEK IS AUGUST 22-28, 2022
Some of Fort Worth's favorite eateries offer a $6 Specialty Burger the week of August 22-28. You can dine in, order to-go or even have your burger delivered from some locations. There will be an Official Passport on the Fort Worth Burger Week web page for you to navigate your way through Fort Worth Burger Week released on Friday, August 19, 2022. See below to find out how to reach these locations using Trinity Metro buses and ZIPZONE.
RIDE WITH TRINITY METRO TO EAT BURGERS AT THESE LOCATIONS:
Fort Brewery and Pizza
3000 Crockett St. (inside Food Hall at Crockett Row) 
Take bus routes 52 or 53 to White Settlement & Foch
Honky Tonk Kitchen
(located inside Billy Bob's Texas)
2520 Rodeo Plaza
Take bus routes 12, 15 or 45 to Main & 26th
And enjoy burgers at these hot spots, too! Unfortunately, Trinity Metro does not provide convenient service to these locations.
El Primo's Mexican Grill & Cantina
2300 Matlock Rd., Mansfield
Fat Daddy's Sports & Spirits Cafe
781 W. Debbie Lane, Mansfield
Fuego Burger
4400 Benbrook Hwy #108, Fort Worth
The Original Chop House Burgers
2502 Little Rd., Arlington
Pearl Snap Kolaches
4006 White Settlement Rd.