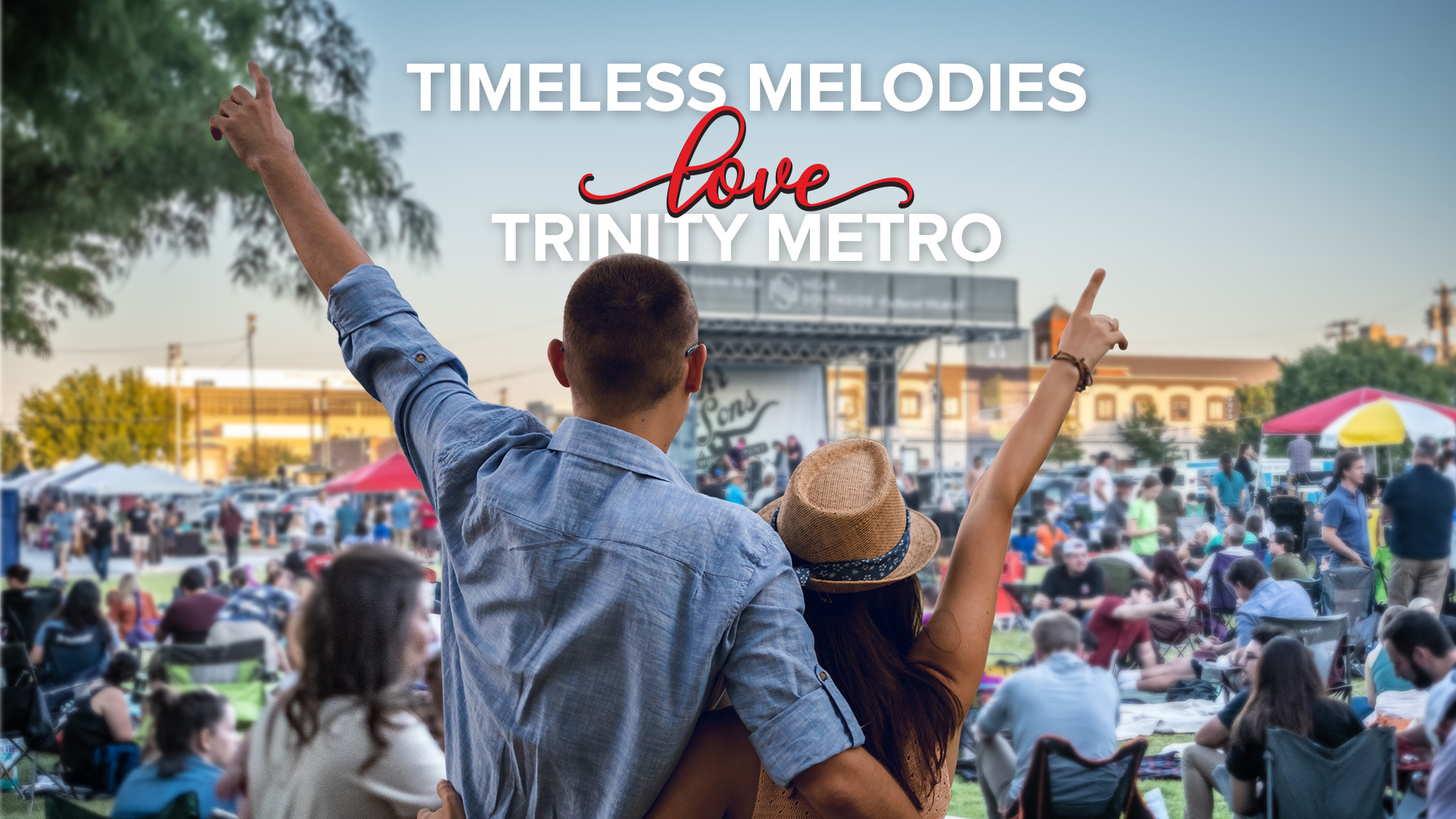 FRIDAY ON THE GREEN
A Near Southside Experience
Friday on the Green features the region's best live music, tasty food and drinks from Near Southside eateries, and the fun and relaxed atmosphere of a big neighborhood picnic. Getting there can be stressful, so we've broken it down to the easiest, most convenient way to get around the Near Southside. We can't wait to see you and your family on board Friday, April 14!
If you ride Trinity Metro to Friday on the Green and purchase your ticket via the GoPass mobile app, you may receive 50% off one local day pass, which entitles you to unlimited transfers for one day on buses, TEXRail, ZIPZONE and TRE (within Tarrant County).
Use the appropriate promo code below to receive your discount. This offer is only available in GoPass and will expire November 4 at 11:59 p.m. Tap here for details about how to download the app!
Promo codes are as follows:      Adult – FRIDAYA      Youth – FRIDAYY      Senior – FRIDAYS      Disabled – FRIDAYD
Tap each image for more information about tickets, schedules or routes.
Bus – GoPass
You can take several routes to reach the Near Southside, but your best bet is Route 1 Hemphill. It will drop you off at the intersection with Magnolia Avenue. Route 6 8th Ave/McCart stops further west at 8th & Magnolia, while Route 4 East Rosedale stops all along Magnolia. Ride anywhere in Tarrant County (bus, rail and ZIPZONE on-demand) with a $5 Local Day Pass or anywhere in Tarrant, Dallas or Denton counties with a $12 Regional Day Pass. Download the GoPass app here!
ZIPZONE
ZIPZONE is an on-demand rideshare service that complements other public transportation options, including buses and trains. Convenient and flexible scheduling helps you get to Friday on the Green. If you are in the Southside ZIPZONE boundaries, you may ZIP to the concert. Free transfers from bus and rail when you purchase any multi-ride transit ticket! And ZIPZONE will drop off and pick up near Magnolia Green. Download the ZIPZONE app to book your ride.
Trinity Metro TEXRail
People from all over the metroplex love Friday on the Green. One of the best ways to get to the Near Southside is by parking at a TEXRail Station and riding the rails to T&P Station! With free all-day parking, why not enjoy some of the permanent art installations at each station on your way in. Take a look at the schedule to plan your trip and we'll see you and your family safe and sound! You may even book a Southside ZIPZONE ride from T&P to the festivities.
Fort Worth Bike Sharing
Hopping on a bike from Fort Worth Bike Sharing is a great fun way to get some exercise and enjoy a relaxing ride to Friday on the Green. You can find a convenient system map of available bikes and docking stations to make bike sharing your first choice! If you're arriving by train to Fort Worth T&P Station, you can find a dock just south of the station on Vickery.