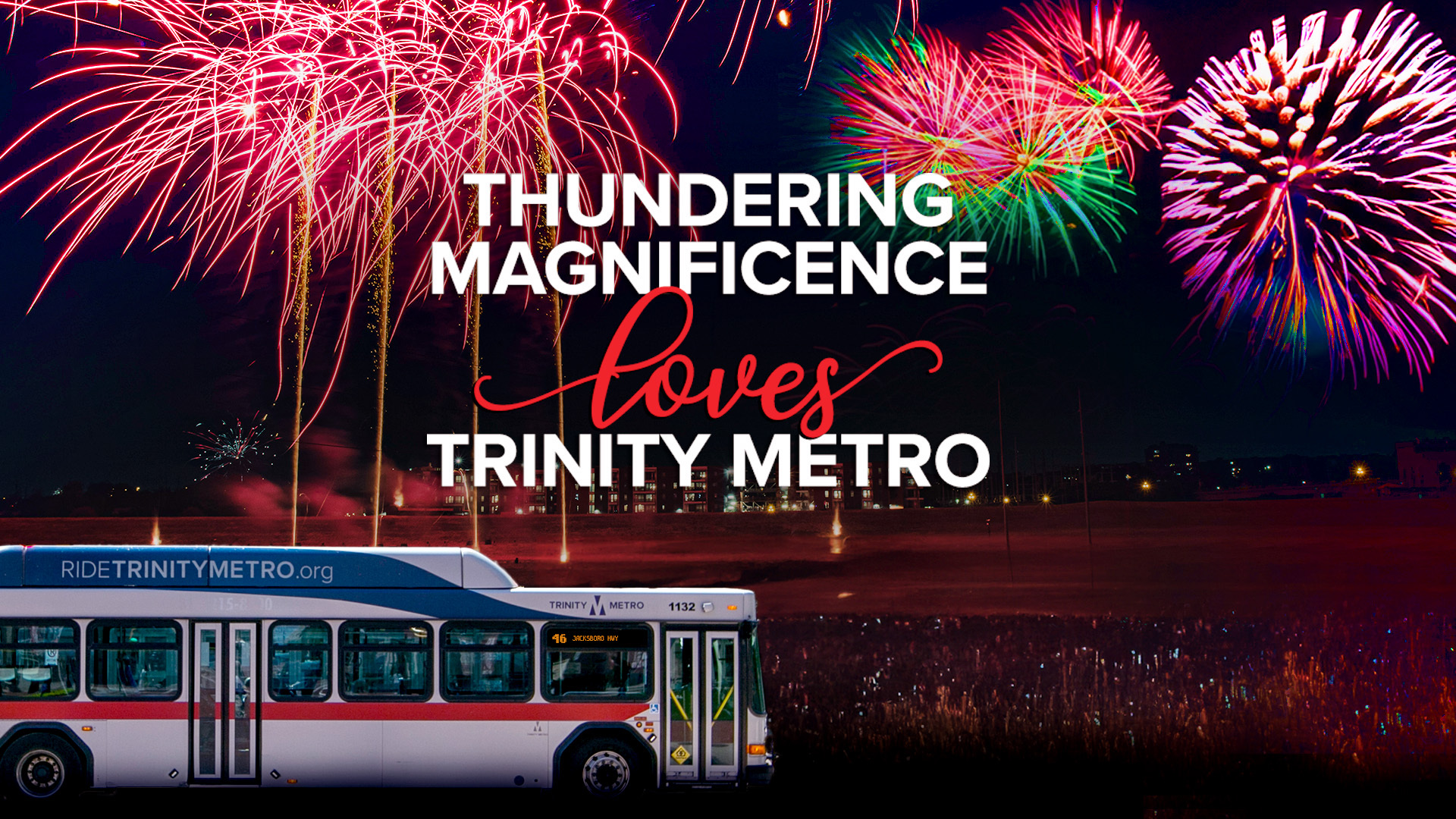 Ride Trinity Metro to the 16th year of this Independence Day celebration along the banks of the Trinity River at Panther Island Pavilion! Experience all the food, fun and fireworks at Fort Worth's Fourth – with none of the traffic or parking hassles! Just park for free at a Trinity Metro TEXRail station, ride the train to Fort Worth Central Station, then hop on Bus Route 46 Jacksboro Hwy. Extended late-night service (shown in red below) gets you back after the show! Gates open at 5 p.m. 
If you ride Trinity Metro to Fort Worth's Fourth and purchase your ticket via the GoPass mobile app, you may receive 50% off one local day pass, which entitles you to unlimited transfers for one day on buses, TEXRail, ZIPZONE and TRE (within Tarrant County).
Use the appropriate promo code below to receive your discount. This offer is only available in the GoPass app. Tap here to download.
Promo codes:      Adult – FWF23A     Reduced* – FWF23R
*Reduced fares available (with valid ID) for seniors 65+, persons with disabilities, Medicare card holders, youth ages 5-19 and veterans with proof of status.