Trinity Metro will deliver you safely to NFR 2020 activities in Fort Worth. If you are heading downtown, ride TEXRail to Fort Worth Central Station and connect to our other services.
Trinity Metro has instituted a number of safety protocols to keep its riders safe. Face masks covering the nose and the mouth are required on board all Trinity Metro vehicles. In addition, we have reduced vehicle capacity to facilitate social distancing on board. And, extra efforts have been made to increase the frequency of cleaning high-touch areas such as door handles, railings, benches and ticket vending machines with disinfectant throughout each shift. For more information about how Trinity Metro is safeguarding the health of its riders, please read more here.
NFR attendees can enjoy FREE rides on Molly the Trolley, Trinity Metro Bus Route 15 and The Dash by presenting the image below.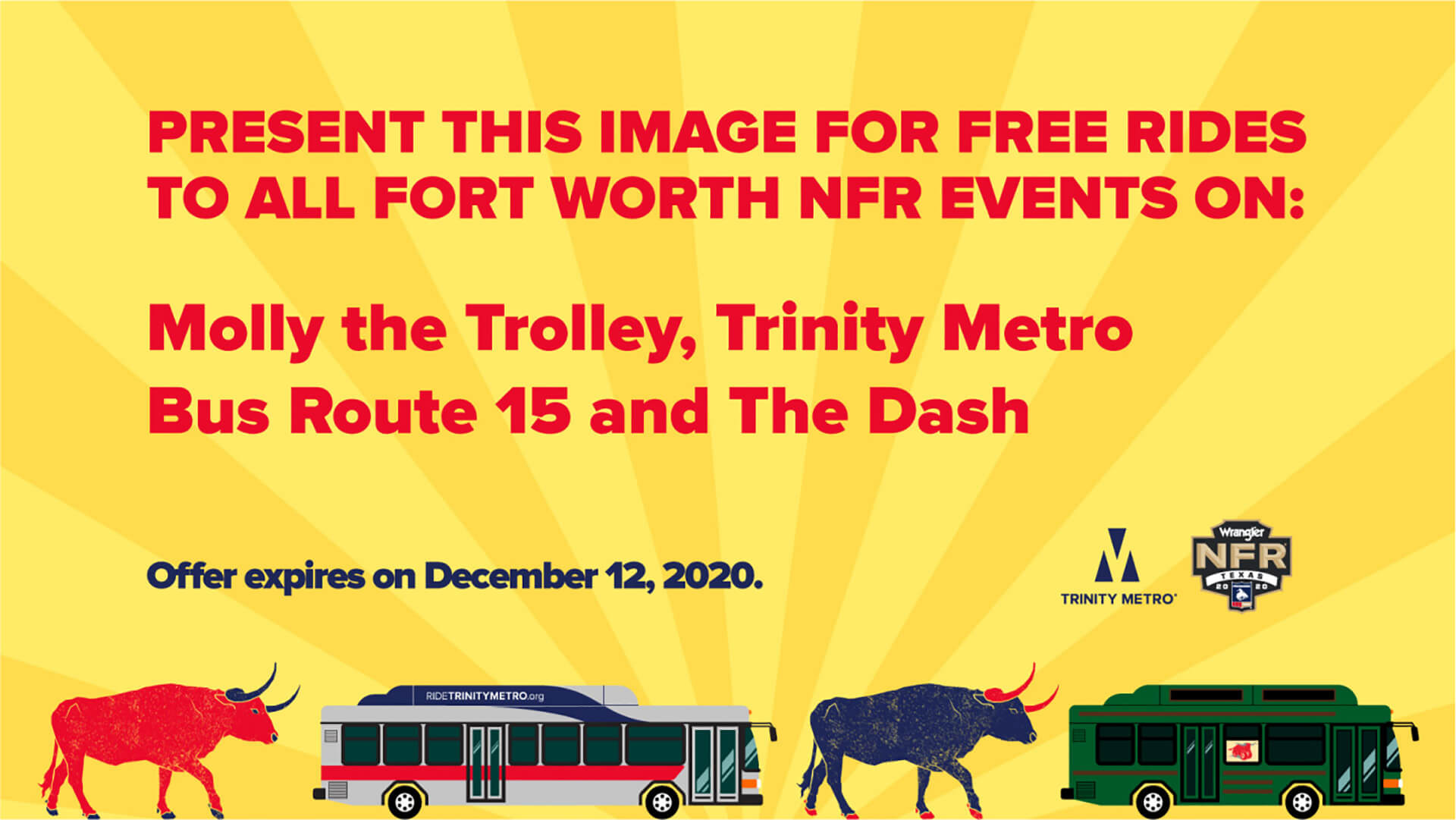 Lasso Molly the Trolley for a FREE ride around bustling downtown Fort Worth.
Cowboy Christmas
PRCA Convention and Trade Show
General Worth Square
Convenient stops at downtown hotels: the Sheraton, the Worthington, the Hilton and the Omni.
Operating every 10 minutes from 10 a.m. until midnight daily during NFR.
Explore the route.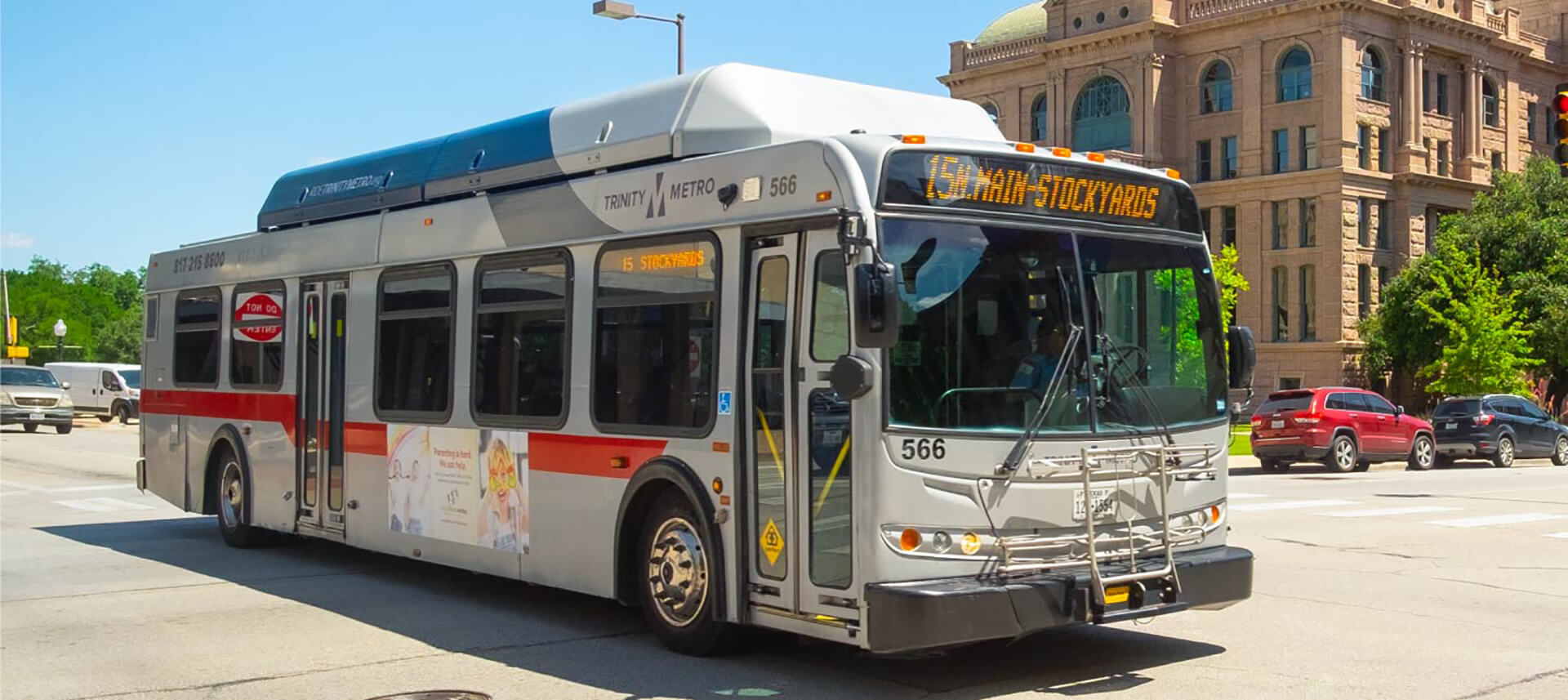 Hop aboard Trinity Metro Bus Route 15 for convenient service every 15 minutes to the Stockyards.
The Junior World Finals Rodeo
Nightly concerts at Billy Bob's Texas
Stetson Cowtown Christmas in the Stockyards
The Cowboy Carnival
Bullfighters Only World Finals
And more rodeo fun!
Operating every 15 minutes from 5 a.m. until 2 a.m. daily during NFR. Explore the route.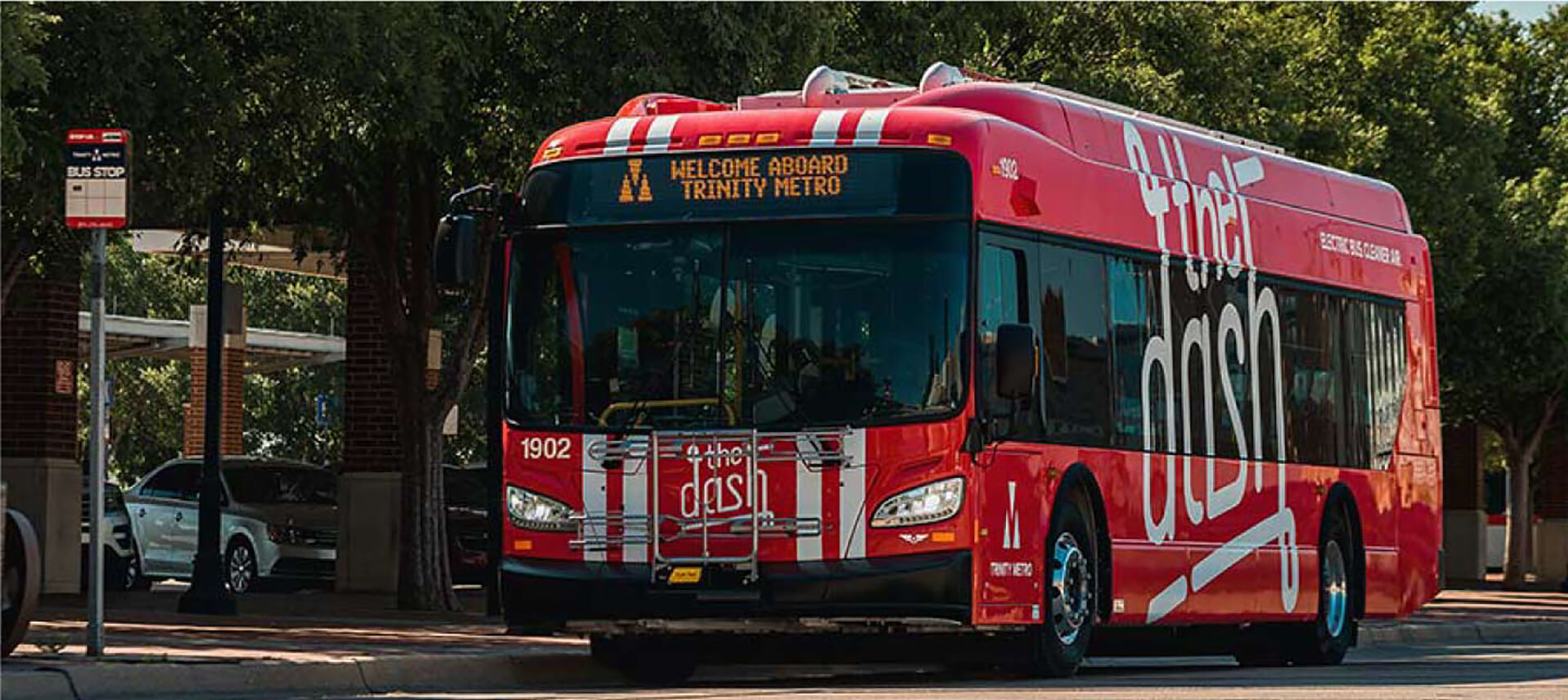 Connect to NFR activities in Fort Worth's Cultural District with The Dash, Trinity Metro's all-electric bus.
PRCA Welcome Reception and Awards Banquet at Dickies Arena
Stetson Country Christmas, Roper Cowboy Marketplace and the National Cutting Horse Association World Championship, each at Will Rogers Memorial Center.
Operates every 15 minutes daily from 9:30 a.m. to 2 a.m. during NFR. Explore the route.