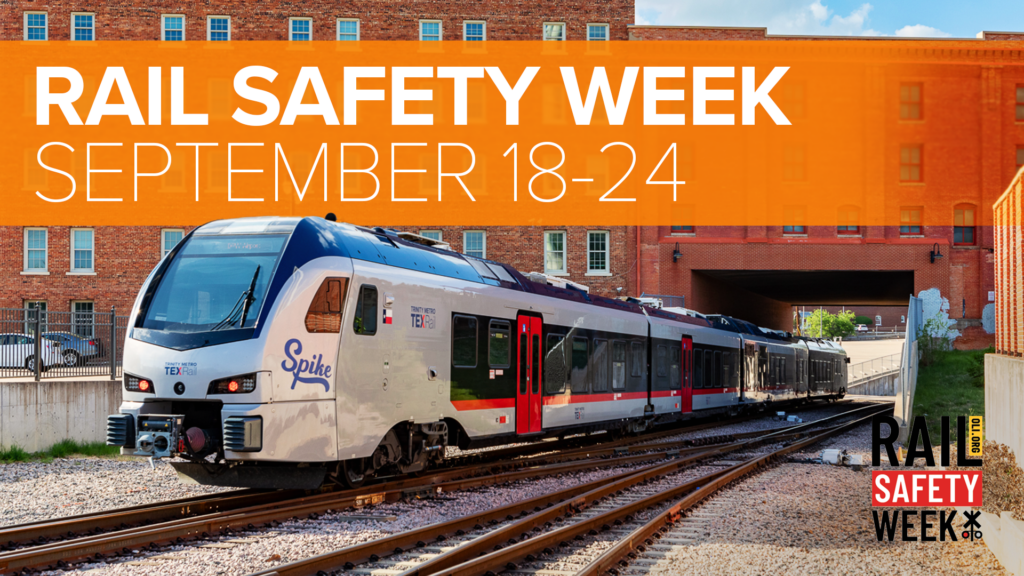 Learn about Rail Safety with TEXRail
Since 2017, Rail Safety Week has saved lives by educating and empowering the public to make safe decisions around trains and tracks and raising awareness of the need for rail safety education. 
The Trinity Metro rail safety team will be on board TEXRail and TRE trains Monday, September 18 and Thursday, September 21 from 4-5:30 p.m. to speak with passengers about how to identify rail safety issues as well as distribute Trinity Metro rail safety branded items.
Remember, that together, we can save lives at railroad crossings and on train tracks.