(FORT WORTH, TX – Feb. 28, 2020) – During spring break, Trinity Metro passengers can enjoy a quick ride between downtown Fort Worth and the Fort Worth Zoo. The Safari Xpress will operate every 30 minutes from 9:15 a.m. to 6:15 p.m. March 7-15.
The Safari Xpress bus will depart from Bus Bay A, which is adjacent to the Trinity Railway Express platform, at Fort Worth Central Station, 1001 Jones St. The bus drops off on Colonial Parkway – a short walk from the zoo's main entrance.
Tickets are $2.50 one way or $5 for day pass. Youth ages 5-19 and seniors 65 and older ride for $1.25 one way. Children younger than 5 ride for free.
Zoo visitors connecting to the Safari Xpress from Trinity Metro TEXRail or the Trinity Railway Express (TRE) can ride the Safari Xpress from Fort Worth Central Station free of charge with a one-day ticket or a monthly or annual pass.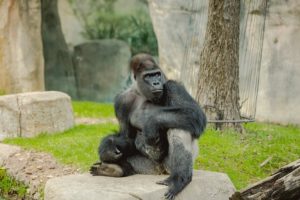 For more information about the Safari Xpress, call Customer Care at 817-215-8600.
Admission to the Fort Worth Zoo is $16 for adults, $12 for seniors (65+) and children (ages 3-12). Toddlers 2 and younger are free. Admission is half-price every Wednesday. Zoo hours are 10 a.m.-5 p.m. Monday through Friday and 10 a.m.-6 p.m. Saturday and Sunday.
About Trinity Metro
Trinity Metro is a regional transportation system that provides public transportation to meet the mobility needs in Tarrant County. The agency offers connections throughout the North Central Texas region, annually providing 8 million passenger trips on buses, TEXRail, vanpools and the Trinity Railway Express (TRE), a 34-mile commuter rail line jointly owned and operated with Dallas Area Rapid Transit (DART). Trinity Metro is the sole owner and operator of TEXRail, a 27-mile commuter rail line that runs between downtown Fort Worth and Dallas Fort Worth International Airport's Terminal B.
Media contacts:
Laura Hanna, Trinity Metro Director of Communications, Laura.Hanna@RideTM.org
Avery Elander, Fort Worth Zoo Asst. Director of Communications; aelander@fortworthzoo.org