Book a ZIPZONE ride within select Tarrant County communities.
ZIPZONE is a ridesharing transit solution that uses smartphone technology and a fleet of dedicated vehicles to provide trips within specific service boundaries. This convenient on-demand option gives you the flexibility to travel when you choose rather than committing to a preset schedule. ZIPZONE allows you to request trips in real time through the ZIPZONE mobile app or over the phone by selecting a pickup point and destination.
Your fare covers corner-to-corner travel between your location and a pre-set destination you select when booking your ride. This is a flat-fee service. The price will not increase based on your location or service area.
ZIPZONE rides are included with all Trinity Metro multi-ride tickets! That means you may purchase any multi-ride ticket option, and ZIPZONE rides in the Mercantile, Southeast, Southside and South Tarrant zones are included at no additional cost. Transfer between TEXRail, Trinity Metro bus routes, Trinity Railway Express and ZIPZONE for one low fare.
When booking your ride in ZIPZONE, simply select the ticket button in the middle of the screen to indicate that you already have a valid ticket when booking your ride. Then, when you board the ZIPZONE vehicle, the driver will ask to see your Trinity Metro ticket for validation.
Download the ZIPZONE mobile app today to ZIP IN and ZIP OUT with ease*
Choose a ZIPZONE below for details, rates and hours of operation. Please note that service hours do vary by zone.
* Procedure for booking in Alliance is different. Please click the Alliance tab below for details.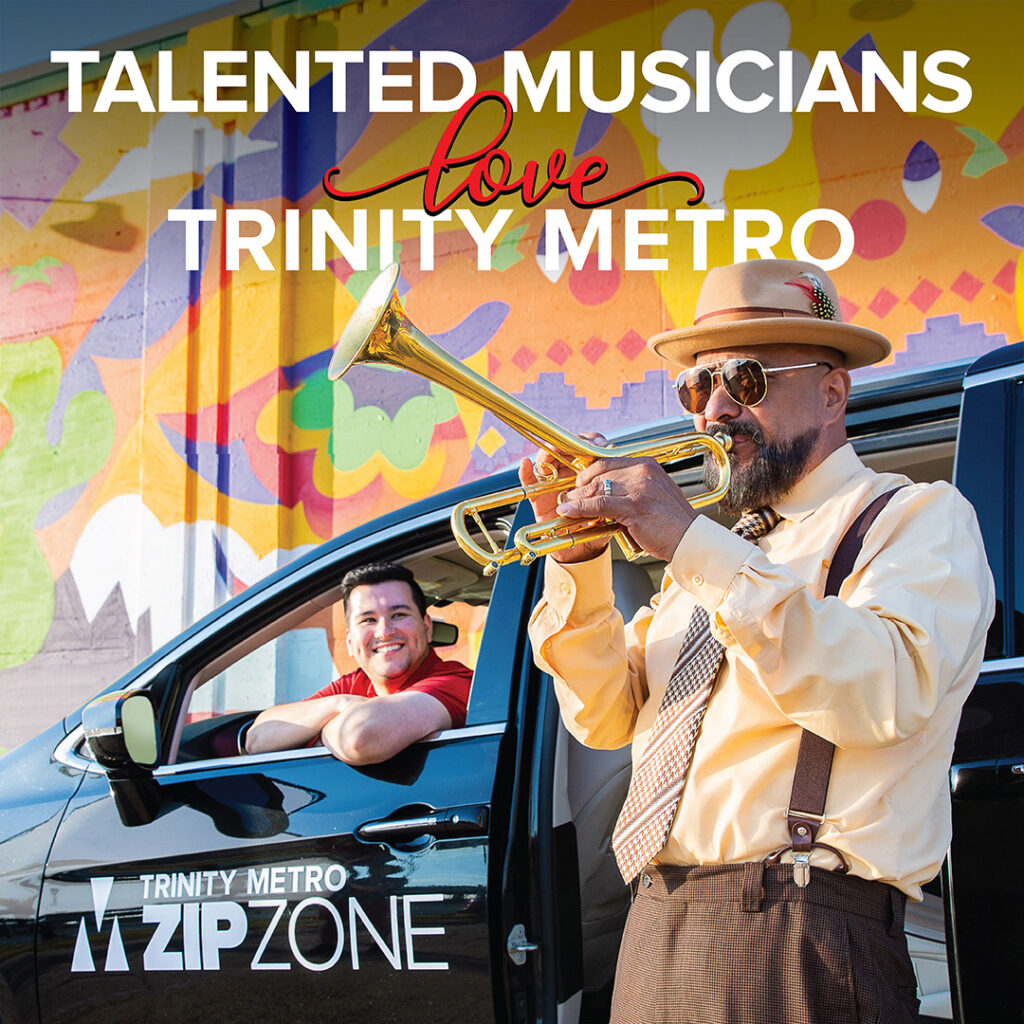 Enjoy bonus holiday weekend hours Saturday, Nov. 25 through Sunday, Dec. 17 in all zones.
Click the tab of each zone below for complete details.